See the Back Story
New face on 'Most Wanted List' tied to AZ
Posted:
Updated: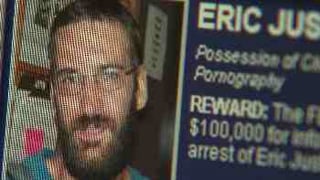 Eric Toth
A new face and name has been added to the FBI's most wanted list - and he's a fugitive with ties to the Valley.
Eric Justin Toth, a former teacher in the Washington D.C. area, is wanted for possession and distribution of child pornography.
The FBI said Toth was last seen at a homeless shelter in Phoenix in 2009, and it's possible he is still in the state.
"This is individual that can be very clean cut one minute, he can grow facial hair look totally different. We believe that he can fit into different socioeconomic classes, which makes him a little harder to catch," said Special Agent Manuel Johnson from the Phoenix FBI office.
Toth is well educated and considered a computer whiz. The FBI said while he remains free, there's a good chance he is preying on kids.
"He is very good at social engineering. He affords himself to be in positions where there are children, accessibility to children. He may be at the present time online in reference to advertising as a nanny, a male nanny, or a tutor," Johnson said.
The FBI is offering a reward up to $100,000 for information leading to Toth's capture.
Toth joins two others on the list, with not only ties to the Valley, but who are accused of horrific crimes here. One is Robert Fisher, who exactly 11 years ago today is believed to have killed his wife and two kids before vanishing. The other is Jason Derek Brown, who allegedly shot and killed an armored car guard outside an Ahwatukee movie theater in November 2004.
Copyright 2012 KPHO (Meredith Corporation). All rights reserved.