SEE THE BACK STORY
Initiative would let voters trump feds
Posted:
Updated: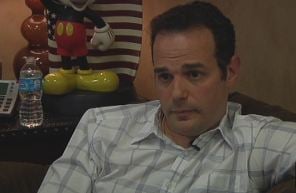 How would you like to have the same power as the U.S. Supreme Court?
A Valley man is trying to make it happen, so that we can decide which federal laws to follow.
But some legal experts say he's wasting his time.
Jack Biltis recently filed a ballot initiative proposal with the Arizona Secretary of State's office that would add voters to the checks and balances system.
"It would be an amendment to the constitution which would allow the people, through a ballot initiative, to vote on a particular federal action and determine whether that action met constitutional muster," said Biltis.
In cases of emergency, the initiative would give the state legislature and the governor the power to trump the law as well.
"He's probably wasting his time," said Andy Hessick, an associate dean and constitutional law expert at the Sandra Day O'Connor College of Law at Arizona State University.
Hessick says Thomas Jefferson and James Madison tried to challenge the federal government's ultimate authority in 1798.
There are more recent examples, like when Arkansas resisted the Supreme Court mandate to de-segregate public schools in the Brown vs. Board of Education case.
Each time, Hessick says, the feds won.
"It's been repeatedly resolved over and over throughout history that the federal courts have the power to determine if a law is constitutional. It's not for the states," said Hessick.
CBS 5 will keep you posted on Biltis' efforts to gather enough signatures to put the initiative on the November ballot.
Copyright 2012 CBS 5 (Meredith Corporation). All rights reserved.