New cancer surgery could save lives
Posted:
Updated: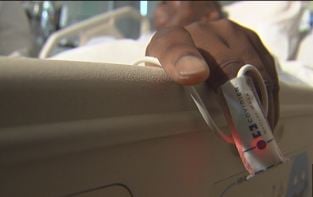 PHOENIX (CBS5) -
It's a startling statistic that half of all men and one-third of all women in the Unites States will develop cancer in their lifetimes. In some cases that comes with a death sentence, but a Valley doctor says a new technique is saving lives.
Dr. Al Borhan, urologic surgeon with Affiliated Urology, recently performed a new type of cancer surgery that only a few doctors in the world have done.
When Saul Blair was recently diagnosed with kidney cancer, his first thought was, "Not again, because I had prostate cancer four or five years ago."
But today, except for a little soreness, Blair is cancer free, according to Borhan.
"This particular cancer that we took care of on this patient is cured. He doesn't need any radiation, he doesn't need any chemotherapy," said Borhan.
He said he was able to do this because of a new technology used during Blair's surgery at St. Joseph's Hospital last week, available only on the da Vinci Si Surgical System. It is an enhanced imaging guidance system that incorporates a green colored dye called IndoCyanine Green (ICG).
It was the first surgery of its kind in Phoenix for this type of surgery and it looks like something you would see in a sci-fi movie. With just a few small incisions, the doctor actually operates on the patient from across the room using small robotic arms. The doctor works through a 3-D screen, but it's the ICG that lights up under an infrared light that makes the surgery so successful. That dye is injected into the vein before the surgery.
"This fluorescent dye allows you to actually see the blood vessels that go to the organ, A, so you avoid bleeding, and B, it allows you to see the tumor itself so you can just take the tumor out and preserve the rest of the kidney," said Borhan.
For Blair, the best news he could get is to hear that he is leaving the hospital with two healthy kidneys, no cancer and a new friend in his doctor.
"He is my friend forever and I hope someday the two of us can just go have a beer," said Blair.
Copyright 2012 CBS 5 (Meredith Corporation). All rights reserved.