Co-workers remember slain Walmart manager
Posted:
Updated: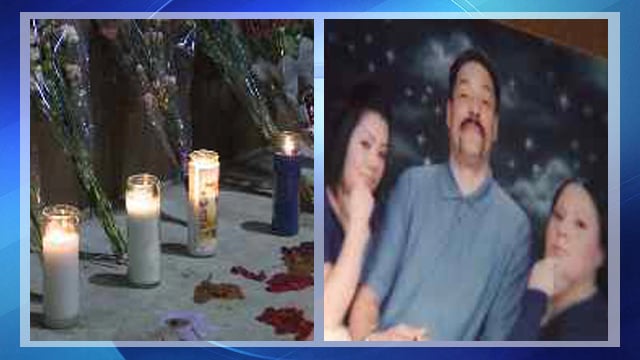 PHOENIX (CBS5) -
Sunday should have been Peter Marquez's 48th birthday and the celebration of his young grandson's first Easter. However, instead of celebrations, his family was left going through his belongings remembering the times they shared when he was still alive.
Outside the Walmart store where Marquez was shot and killed late Friday night during a robbery, there is a building memorial with candles and notes. Many customers stop by the candles to remember Marquez, who they say was always at the store and always willing to help.
Across the street, neighbors gathered with their families for the holiday, but they say in the back of their minds is the fact that Marquez's killer likely escaped through their neighborhood that night.
Residents said officers spent hours going through their yards trying to find that suspect but came up with nothing. Kevin Lamb, who lives in the neighborhood, said he remembers Marquez from the store. He called the shooting a tragedy and said his heart goes out to the Marquez family.
"He was a great guy, had a family, in fact his birthday was today. He left behind many loved ones, and I go to that Walmart quite frequently and they say the same thing, he was a great guy and they lost a pretty good co-worker," said Lamb.
The Walmart store is planning a car wash for Saturday, April 14, in the back parking lot of the store near the A&W restaurant. They hope to raise money to help the family with funeral costs.
Copyright 2012 CBS5 (Meredith Corporation). All rights reserved.