Aloha boy injured in BBQ explosion now in serious condition
Posted:
Updated: April 8, 2012 10:51 PM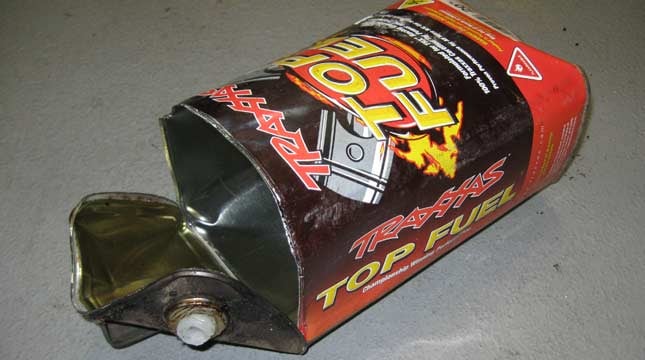 ALOHA, OR (KPTV) -
A 6-year-old boy is now in serious condition at a Portland hospital after being burned by an explosion from an outdoor barbecue.

Eliseo Lopez-Soto, a first-grader at L.C. Tobias Elementary School in Aloha, suffered the injuries Sunday afternoon.
Tualatin Valley Fire and Rescue officials said a neighbor called 911 at about 4 p.m. in the moments after Lopez-Soto was burned.

"We just heard this loud boom and ran outside and heard screaming coming from next door," said neighbor Kim Geigle.

Neighbors rushed to the house on Southwest Rock Road and found Lopez-Soto on the ground with his parents crying over him.
"I mean, my stomach was turning when I saw the little boy and heard him screaming. I mean, what can you do except call 911? And that's what we did," said neighbor Jim Geigle.
Firefighters soon began advanced life support techniques on Lopez-Soto.

"We saw his face was really red and the skin was already coming off of his hands. It was pretty traumatic for him," Kim Geigle said.
Fire officials said the boy's mother was trying to start the barbeque with charcoal briquettes and wood chips when she sprayed it with some fuel. The can of fuel caught fire from the briquettes and exploded, causing the fiery liquid to burn Lopez-Soto, who was standing nearby.

Investigators also discovered a 1-gallon can of "Top Fuel" that was torn apart from the explosion.

Top Fuel is used as an engine fuel for high-powered, remote-controlled cars and airplanes. It is a mixture of high-octane gasoline commonly combined with nitrous oxide as an added power booster.

Lopez-Soto was taken to Randall Children's Hospital by LifeFlight helicopter because of the seriousness of his injuries.

Fire officials said the boy's father sustained minor burns. Both parents went with their son to the hospital.

Fire officials said the child's parents had previously warned the boy to stay away from the grill several times.

"I know the little boy is in a lot of pain. I just really hope they can do something for him, and that he pulls through," Jim Geigle said.
The principal at Lopez-Soto's school said his staff is helping the children understand what happened without scaring them.
"Because these are 6-year-old children, we tried to keep it simple. You know, 'One of your classmates was injured in a fire and he's at the hospital,'" said Principal Steve Callaway.

Copyright 2012 KPTV (Meredith Corporation). All rights reserved.