Walmart employee killed during overnight robbery
Posted:
Updated: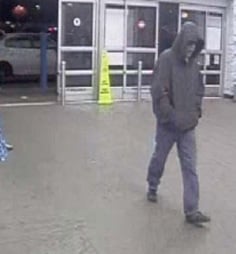 PHOENIX (CBS5) -
A support manager was killed overnight during a robbery at a Phoenix Walmart.
Police spokesman Sgt. Tommy Thompson said 47-year-old Peter Marquez, a support manager at the Walmart located at 2020 North 75th Avenue, was shot just outside the store just after midnight.
Thompson said Marquez was shot by a gunman who had just taken a shopping cart full of money from registers moments earlier from two employees inside the store.
Police say Marquez was coming back into the store as the robber was running out and was shot in the chest.

The gunman grabbed some cash from the shopping cart and was last seen heading east into a neighborhood near 75th Avenue and Thomas Road. Police are still looking for him, said Thompson.
Marquez was taken to a hospital and died a short time later.
Walmart spokesperson Dianna Gee said, "We are extremely saddened by what took place. Pete was well respected by his fellow associates. All those that worked with him always appreciated his commitment to family as well as his positive attitude. "

Thompson said the gunman is a white or Hispanic man in his 20s to 30s, wearing a gray hoodie, blue jeans and dark tennis shoes. He is armed with a handgun and should not be approached, said Thompson.
Copyright 2012 KPHO (Meredith Corporation). All rights reserved.