SEE THE BACK STORY
Family of man killed in drive-thru demands shooter be arrested
Posted:
Updated: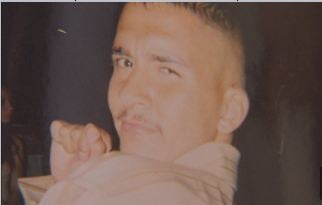 PHOENIX (CBS5) -
A Laveen family is left inconsolable after the loss of their son and brother.

"The whole world fell on top of us. It has been so hard to know that he is not here with us anymore," said Marina Reyes, Daniel's sister.
Tuesday night police said Daniel Adkins was walking across the Taco Bell drive-thru lane with his dog, when a driver came around the corner and almost hit him leading the two men to start arguing.

"He felt like he was going to get run over and he must have told him something and then words got exchanged and then my brother went up to him and I believe he swung," said Reyes.
The driver told police he shot Adkins in self-defense, but Adkins' family said that is impossible.

"He is not threatening in any way. There is no way that anyone could be threatened by Daniel, he is just not that way he has the mentality of a 12 or 13-year-old," said James Adkins, Daniel's uncle.
Police are still investigating if this was self-defense. So far, all they can say is that they did not find a weapon on Adkins.

"It is very upsetting to know that this person is not in jail yet. How would they even let him go while confirming up to now that he never had a weapon? All he had was his dog and holding a dog leash," said Reyes.
The family said they have no closure and won't until this investigation is over.

"I just want justice whatever way that is. I want justice. Fairness and justice that is what we are looking for, we are not looking for any more or any less," said James Adkins.
The driver has not been arrested nor charged at all in this case. Police said they are still investigating and as of right now no recommendations for charges have been given over to the county attorneys office.
Copyright 2012 Associated Press. All rights reserved. CBS 5 (Meredith Corporation) contributed to this report.