SEE THE BACK STORY
DPS: Officer fires shots at suspect vehicle
Posted:
Updated: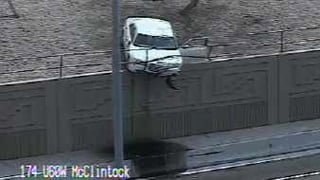 US 60 & McClintock in Tempe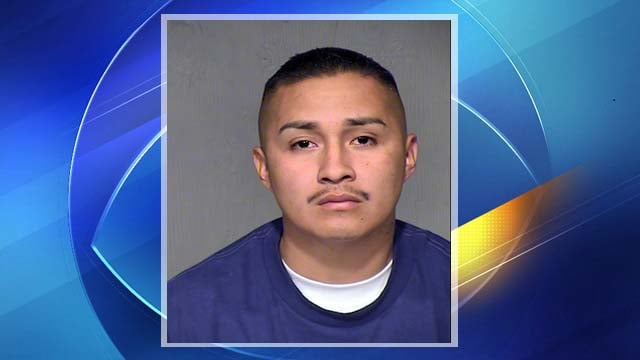 Martin Garcia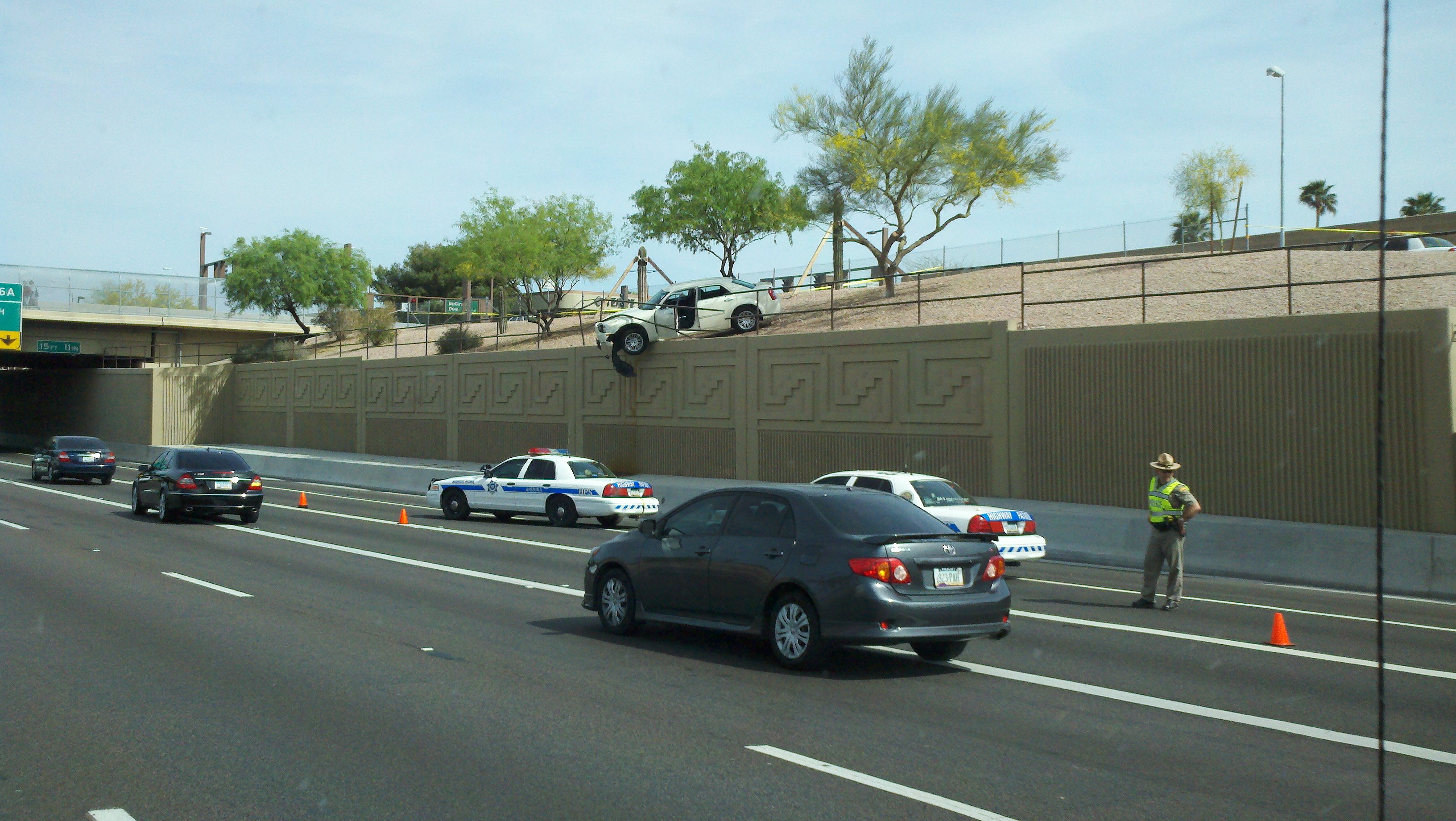 © Mike Harris, cbs5az.com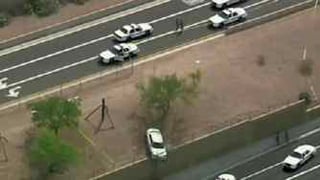 Driver in crashed car arrested
TEMPE, AZ (CBS5) -
A Department of Public Safety motorcycle officer fired shots at a fleeing suspect vehicle, which crashed into guard rails on top of a retaining wall along U.S. 60, DPS said.
DPS said they were originally alerted about the driver, identified as Martin Garcia, 21, Wednesday afternoon after someone called to report a reckless driver who almost hit a pedestrian.
DPS motorcycle officer Al Galindo located the vehicle and followed it to University Avenue, where another officer, Bob Jackson, attempted to pull in front of the vehicle. But Garcia passed by him, DPS said.
When the vehicle arrived at 44th Street and University, it got stopped behind a truck. Galindo parked his DPS motorcycle behind the vehicle, activated his emergency lights and dismounted the motorcycle to approach the vehicle, DPS said.
At the same time, Jackson pulled in front of Garcia's car at an angle to keep him from fleeing. Garcia put his vehicle in reverse and rammed Galindo's police motorcycle, knocking it to the ground, DPS said. The suspect continued in reverse, pushing the motorcycle into Galindo.
DPS said Galindo feared for his life and drew his firearm, while yelling at he driver to stop. Galindo fired several rounds from his service handgun at Garcia to try to stop him and his vehicle from further injuring the officer, DPS said.
Garcia then pulled forward, colliding with Jackson's fully marked patrol car. Jackson feared for his safety and he felt he was at risk of injury, DPS said. After the collision, Garcia fled the scene. An attempt to locate him was broadcast over police radio, describing the vehicle and the driver of the vehicle.
Another DPS officer spotted the vehicle and the driver at US 60 and McClintock on the eastbound off- ramp. The vehicle had left the roadway and crashed on top of a retaining wall, only to be stopped from plunging onto the highway by the guard rails.
Officers then began checking the area after receiving reports of the suspect fleeing. Garcia was located at 4525 S. McClintock. During a police interview, Garcia admitted to drinking, then driving in his vehicle, DPS said. Garcia was not hit by any of the bullets.
Garcia was booked on several charges, including aggravated assault and endangerment.
Copyright 2012 CBS 5 (Meredith Corporation). All rights reserved.