Study: Female veterans have harder time finding work
Posted:
Updated: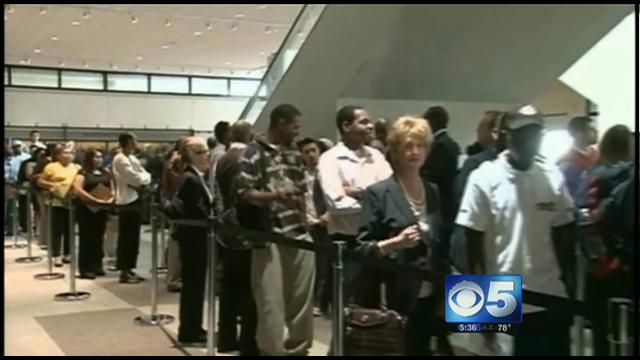 PHOENIX (CBS5) -
Nearly 22 percent of female veterans who served in Iraq or Afghanistan are unemployed. That's a huge number of women who have spent time helping our country, and it's been that way for some women for decades.
"I went into the military right out of high school, 1983," said veteran Dawn Hendricks.
Hendricks isn't in the group of women returning home from war now, but she can certainly understand what they're going through.
"When I got out, it was kind of hard to find a job," she said.
It's the same problem many women are experiencing now. Nearly 50,000 female veterans are out of work. It's a huge number that just keeps growing.
Experts said a lot of it comes down to what fields the women are choosing. They said female veterans tend to gravitate towards areas that are seeing big cutbacks due to the economy, like education and the public sector.
"When I went to look for a job, I wasn't qualified," Hendricks said.
Often, military training doesn't exactly translate back into civilian life.
"It seemed like the job I did in the military, when I got out, it was a lot more to that job that I didn't have training for," Hendricks said.
But there is hope. Federal initiatives, such as President Barack Obama's "Hire a Veteran" bill, provide job training and tax credits to businesses that hire veterans.
Copyright 2012 KPHO (Meredith Corporation). All rights reserved.