Tornadoes create chaos for Sky Harbor travelers
Posted:
Updated: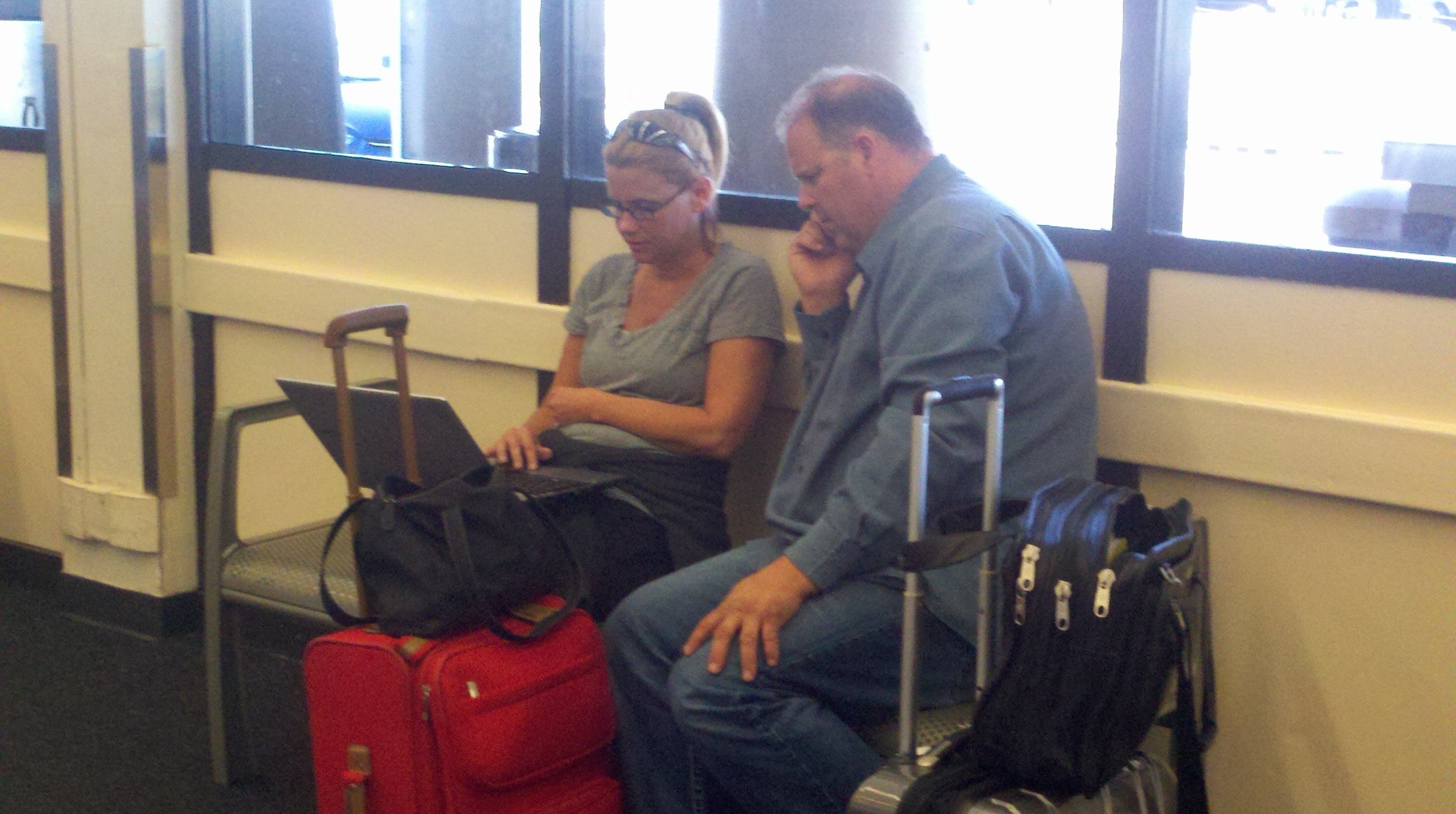 Texas-bound passengers wait out delays at Sky Harbor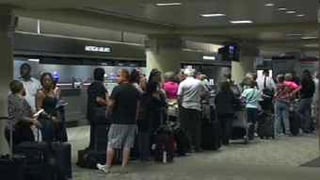 Lines at Sky Harbor Airport
PHOENIX (CBS5) -
The Texas tornadoes are having a significant impact on folks across the Valley.
Hundreds of travelers have been stranded at Sky Harbor Airport after flights were delayed, then canceled Tuesday.
"They told us all flights going into Dallas have been canceled due to the weather," said Ken Ragan of Tulsa, OK.
Not long after some devastating tornadoes touched down in the Dallas area, travelers like Shelly Adamcik got word that she wouldn't make it home Tuesday.
The Texas native was at Sky Harbor when her flight was canceled, but Adamcik was more concerned about her loved ones riding out the storm.
"I did talk to all of my family and everybody has been hunkered down in safe rooms and bathrooms with mattresses," said Adamcik. "Nobody has seen any tornadoes yet, at least where my family is, but they are definitely prepared."
The Maruzendra family got on one of the last flights out of Dallas before the tornadoes hit.
They said that the skies were a little cloudy, but saw no indication such violent storms were minutes away.
"We are thankful that we got out OK," said Shivaprasad Maruzendra. "We also hope and pray that the people down in Dallas are doing OK, as well."
Some passengers who were connecting through Dallas to other cities were able to catch other flights on different airlines.
Judy and Dan Hightower weren't so lucky.
The couple from San Angelo, TX, will be spending the night in Phoenix and plan to make the best of it.
"We're able to take a shuttle over to the Marriott and spend the night," said Judy Hightower. "We have flight out tomorrow."
"The good thing is that we are in a place where we can go relax and have a nice dinner and enjoy a little night life in Phoenix," said Dan Hightower.
Copyright 2012 KPHO (Meredith Corporation). All right reserved.