See the Back Story
Woman evicted while visiting wounded son overseas
Posted:
Updated: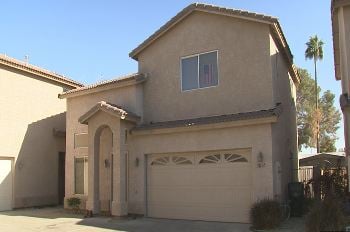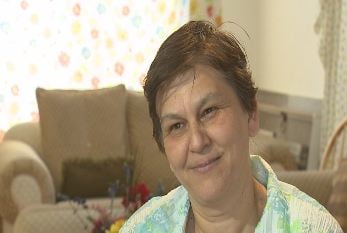 PHOENIX (CBS5) -
The mother of a soldier who has served several tours in Iraq and Afghanistan was evicted from her Phoenix house while visiting her wounded son overseas. Now she's fighting to get her home back.
Imagine that you fall behind on your mortgage payments, so you ask the bank to work with you. They agree to, but when you leave town with their knowledge, you come back to a locked and empty home. That's what Lilly Washington says happened to her.
"They said, 'Ma'am you are so strong!' And I said, 'No, sir, I am not so strong, I am down on the ground,'" Washington said. Almost two years ago, she lost both of her full time jobs and fell behind in her mortgage.
"I said, 'Sir, please help me somewhere, another place or something because I have my mortgage and I don't want to lose my house,' and they said, 'Well everybody's in your situation,'" she said.
Washington started working with Bank of America for a loan modification. But then she got a horrible call. Her son serving in Afghanistan had been injured and was in a coma. Washington wanted to be with him.
"She said, 'You can leave to your son, but you send a reason why you have to go and a copy of the airline ticket, and when you come back, we will finish processing this loan modification,'" Washington said, speaking of the Bank of America employee she had been communicating with.
But they didn't wait. Washington says Bank of America gave the home back to the investor, Fannie Mae, on August 20, 2010, just a few days after she left to see her son and a few days before they sent her a letter saying they would work with her on her loan. Two months later, she came home to a rude reality.
"I see the house, it doesn't have blinds, nothing is in my house," she said. She found a "For sale" sign in the yard and a new lock on the doors. All of her possessions were gone, including her son's Purple Heart and a Rolex he gave her.
"That was a gift he gave me for my birthday," she said, tearing up.
We asked both Bank of America and Fannie Mae how this could have happened. Both said they couldn't comment because of pending litigation, but Bank of America told us Fannie Mae always owned the loan, and they just serviced it on their behalf. Washington still has no idea where her belongings are, and just wants to repurchase her home.
"I want a place to live with my son," she said.
She currently has two cases pending in court, one with Fannie Mae and one with Bank of America. A judge is allowing her to remain in her home until those cases are settled.
Copyright 2012 CBS 5 (Meredith Corporation). All rights reserved.