UPDATE
2 women about to face trial in baby Gabriel's disappearance
Posted:
Updated: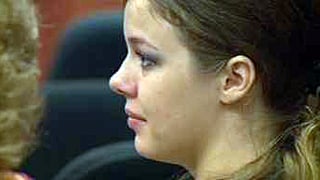 Elizabeth Johnson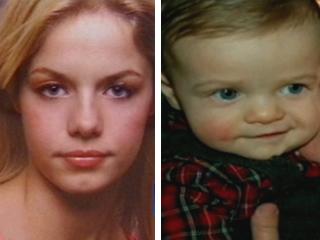 Elizabeth, Gabriel Johnson
PHOENIX (CBS5) -
After more than two years it's still unknown what happened to an 8-month-old Valley boy.
Gabriel Johnson disappeared in Texas with his mother, Elizabeth Johnson.
When she was captured, her son was nowhere to be found.
Johnson said she conspired to give her boy up for adoption with the help of another Valley woman, Tammi Smith.
Now, both women are just days away from facing trial for his disappearance.
According to a memorandum filed by her attorney, Smith's psychologist said she acts impulsively and without reflection where children are involved.
In Arizona, that's not allowed to be used as an excuse for a crime. But her attorney believes it helps explain why she would help Johnson escape the state with her son, Gabriel.
Smith said her plan was to adopt the boy without his father's knowledge, but once Johnson drove across the state lines, the boy was never seen again.
"It's in her nature to feel compelled to help, because of her religious beliefs, again, because of her family background. She feels compelled to help, particularly when she perceives a woman in trouble or child in trouble," said Smith's attorney, Anne Phillips.
According to the filing, Smith is easily manipulated in stressful situations, in part caused by a history of abuse from her father and first three husbands. Because of that history, her psychologist said she is naively and unrealistically trusting.
"Her character in general causes her to act a certain way. Not with criminal intent but more in a misguided attempt to help," said Phillips.
Prosecutors are trying to keep Smith's psych evaluation out of court and are expected to paint her as a woman obsessed - who would do anything to adopt Gabriel.
Smith's attorney predictably disagrees.
"What I think happened is that Tammi, a good citizen, a good Samaritan, a law-abiding person, got involved with the wrong person and it spiraled out of control," said Phillips.
Prosecutors in Smith's case declined to comment.
Smith waived her court appearance for Tuesday's hearing. Opening statements in her trial are now expected to begin on April 17, 2012. The trial is expected to last five weeks.
Copyright 2012 CBS 5 (Meredith Corporation). All rights reserved.