Mega Millions jackpot reaches new heights
Posted:
Updated: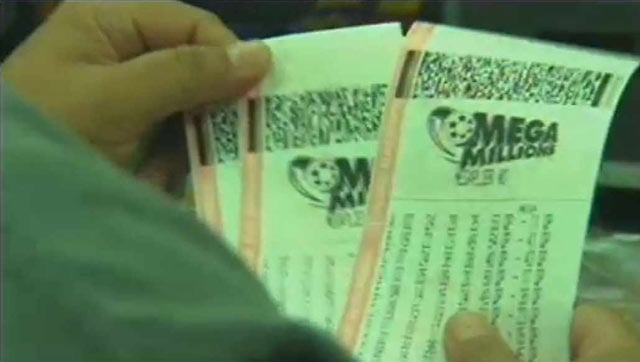 PHOENIX (CBS5) -
If you haven't bought your lottery ticket yet, you have less than 24 hours to cash in on the biggest Mega Million jackpot in history. If you took the lump sum of the $540 million jackpot (as of Friday morning), you'd still take home a cool $389 million. And the winner isn't the only one who will see green.
If the winning ticket is issued here in Arizona, the money will go toward public programs like health and education.
"It would roughly be about $19.5 million and that goes back directly to the state and into the general fund," said Marita Ralston with the Arizona Lottery.
The biggest chunk of change would go toward education, then health and then economic development. Now that we know what Arizona would do with its cut of the cash, what would you do?
You'd think people would plan on buying fancy cars, mansions, even private islands. But the first thing people said they'd do may just be a sign of the times.
People have been buying tickets like crazy at the Chevron station off 44th Street and McDowell Road.
"Young, old, men, women, all ages," said employee Jason Shaw.
CBS 5 News asked several people what they would do if they won the Mega Millions, even though the odds of doing so are about 1 in 176 million. We were surprised to hear that all of them would -- first and foremost -- do something to help others.
"Open all kinds of businesses to put a lot of people to work," said John Salome.
"Maybe just pick random people and help them, we want to help our families," said Wesley Peacock.
Of course you'd think the second thing they do is a buy a fancy car or a big house, right? Not quite.
"Definitely want to get out of debt," Peacock said.
"Student loans," said Regina Romero when we asked what she'd pay off. The temptation to buy the finer things in life was pretty much the last priority on everyone's "to do " list.
"Ferrari, a Porsche," Salome said.
"I have a huge extended family, so I'd probably take them to the Bahamas," Peacock said.
"Vacation, I think I'd take my family to Disney World," Romero said, showing that maybe since the economy's taken a crash, people have shifted their priorities.
"I think we're looking towards the future," Romero said.
You have until Friday night at 6:59 to buy your ticket. If you'd like to see where else your lottery money is going, visit www.arizonalottery.com.
Copyright 2012 CBS 5 (Meredith Corporation). All rights reserved.