UPDATE
AZ man tries to bribe court clerk - via email
Posted:
Updated: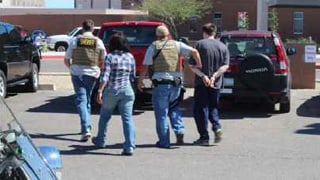 David Domanski is arrested on suspicion of trying to bribe a courthouse clerk.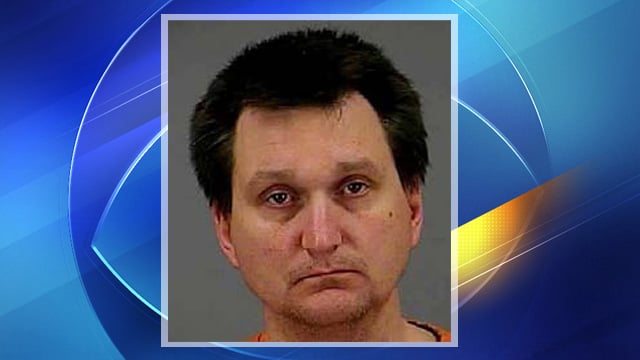 David Domanski
FLORENCE, AZ (CBS5) -
A Queen Creek man wanted to make sure a courthouse clerk clearly understood his bribery offer, so he not only telephoned her - he sent an email detailing his request to her county government account.
He not only faces felony criminal charges, but he just might qualify for America's Dumbest Criminals.
Pinal County Sheriff's deputies arrested 40-year-old David Domanski as he was leaving the county courthouse March 22, where detectives said he paid the clerk $20 of a promised payout of $500 to lie about a felony he didn't commit.
Domanski now faces charges of fraudulent schemes and artifices, tampering with a public record and bribery, according to Pinal County Sheriff's Office spokesman Elias Johnson.
Johnson said Domanski on March 21 went to the courthouse and asked the clerk for a series of documents. He later called the same clerk and asked if she would "straightforward lie" for $500. The clerk refused, Johnson said.
Domanski then asked the clerk to think about the offer, and she requested he send an email to her county account detailing his request, Johnson said.
Within an hour, Domanski sent an email asking the clerk to forge documents about a felony Domanski would tell his family in North Carolina he committed in order to get money to avoid jail. He also asked the clerk to lie to his family over the telephone and verify the information when asked.
Johnson said the clerk alerted some of her co-workers, who contacted the sheriff's office.
The clerk and sheriff's detectives set up a sting operation and several emails were sent between the clerk and Domanski in which she agreed to help, Johnson said.
Domanski arrived at the Pinal County Courthouse on March 22 to get the requested documents, gave the clerk $20 in cash and promised to pay her several hundred dollars more after his family sent money to cover legal fees.
Undercover surveillance equipment was used to capture the courthouse exchange, Johnson said, and Domanski was arrested outside the courthouse as he walked to his vehicle.
The Office of the Clerk of Superior Court said Friday, "Our employee showed courage, professionalism, integrity, and remained calm and collected throughout the entire process."
Johnson said Domanski told investigators he had fallen on hard times and simply needed money.
"In the end, Mr. Domanski got what he wanted: legal documents showing he was in trouble; only this time they are real," said Pinal County Sheriff Paul Babeu.
Copyright 2012 CBS 5 (Meredith Corporation). All rights reserved.