Veteran surprised with free trip to WWII memorial
Posted:
Updated: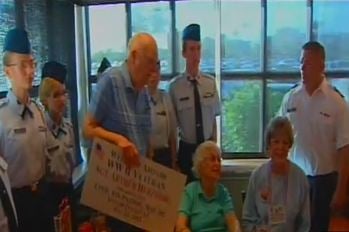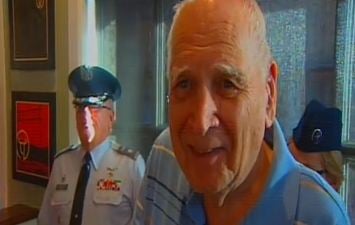 PHOENIX (CBS5) -
Here's proof that dreams can come true at any age. A World War II veteran will soon reach new heights thanks to a volunteer group. They raised enough money to send him across the country to visit Washington.
Arthur Herzberg thought he and his daughter were just going out to dinner in Phoenix. But little did he know, he'd have some special visitors. Herzberg is a World War II veteran. Last week, he told some members of the Arizona Wing Color Guard that one of his dreams has always been to visit our nation's capital.
"I always wanted to go to Washington, never have," Herzberg said. Enter Honor Flight, a program that raises money to send vets to Pittsburgh and Washington to see the monuments there.
"Every vet should be able to go on a trip like this, these guys put so much forward for our country," said Kevin Deinzer, deputy cadet commander of Deer Valley Composite Squadron 302.
Wednesday night, they presented Herzberg with the gift of a lifetime by sending him there for free. So was he surprised?
"Yes, very much," he laughed, almost speechless. He told us how pleased and impressed he was to see these cadets in action. But they say the pleasure is theirs.
"It was just an honor, especially with the Arizona Color Guard here to be able to honor him with those tickets," Deinzer said.
"Always wanted to see the World War II memorial and never figured I'd get there," Herzberg said. He will take flight on May 22. These trips aren't free; they cost $850. If you'd like to help Honor Flight, visit http://honorflights.org.
Copyright 2012 CBS 5 (Meredith Corporation). All rights reserved.