Rousseau new AZ Super Bowl host committee chair
Posted:
Updated: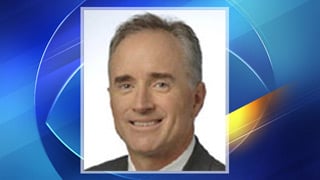 David Rousseau
SCOTTSDALE, AZ (CBS5) -
David Rousseau, president of Salt River Project, has been appointed chairman of the Arizona Super Bowl Host Committee.
Rousseau takes over for Mike Kennedy, who spearheaded the committee for more than seven years, according to a news release Tuesday.
Rousseau is an Arizona native who earned his bachelor's degree in agricultural business from the University of Arizona. He was named the 17th president in SRP history in April 2010 and served as vice president from 2006-10.
Kennedy oversaw Arizona's successful staging of Super Bowl XLII in 2008, which resulted in an estimated economic impact of more than $500 million.
He also led the effort that resulted in the awarding of Super Bowl XLIX to Arizona this past October.
Kennedy will continue to serve as a member of the host committee's board.
Super Bowl XLIX will be played at University of Phoenix Stadium in February 2015, marking Arizona's second Super Bowl in seven years. The 2008 Super Bowl between the New York Giants and New England Patriots was the first.
Arizona also played host to Super XXX at ASU's Sun Devil Stadium in 1996.
Copyright 2012 CBS 5 (Meredith Corporation). All rights reserved.