FIRST ON CBS 5
Phoenix selects new police chief
Posted:
Updated: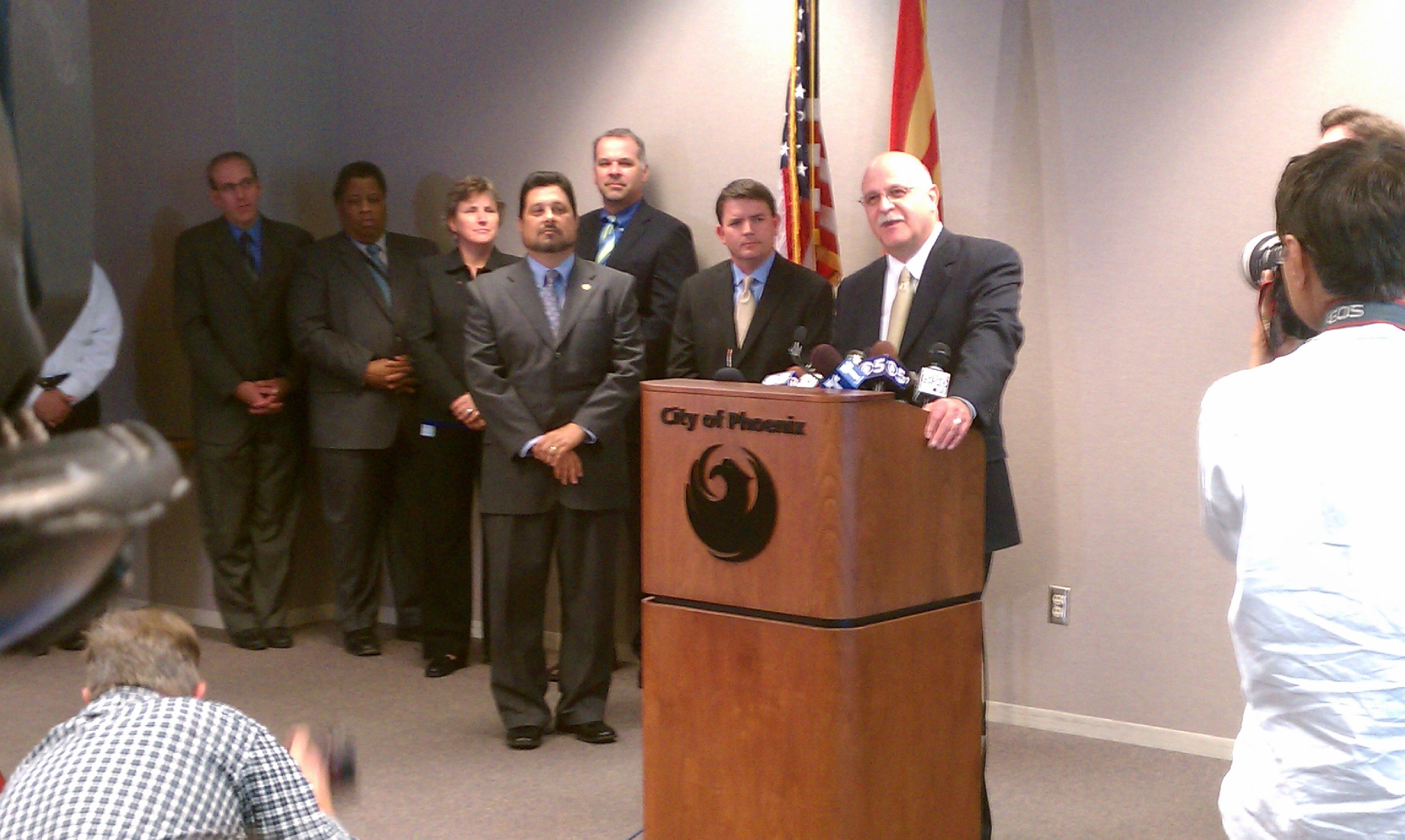 Daniel Garcia speaks at news conference as Phoenix makes official announcement.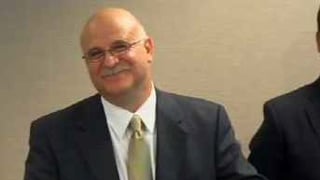 New Phoenix Police Chief Daniel Garcia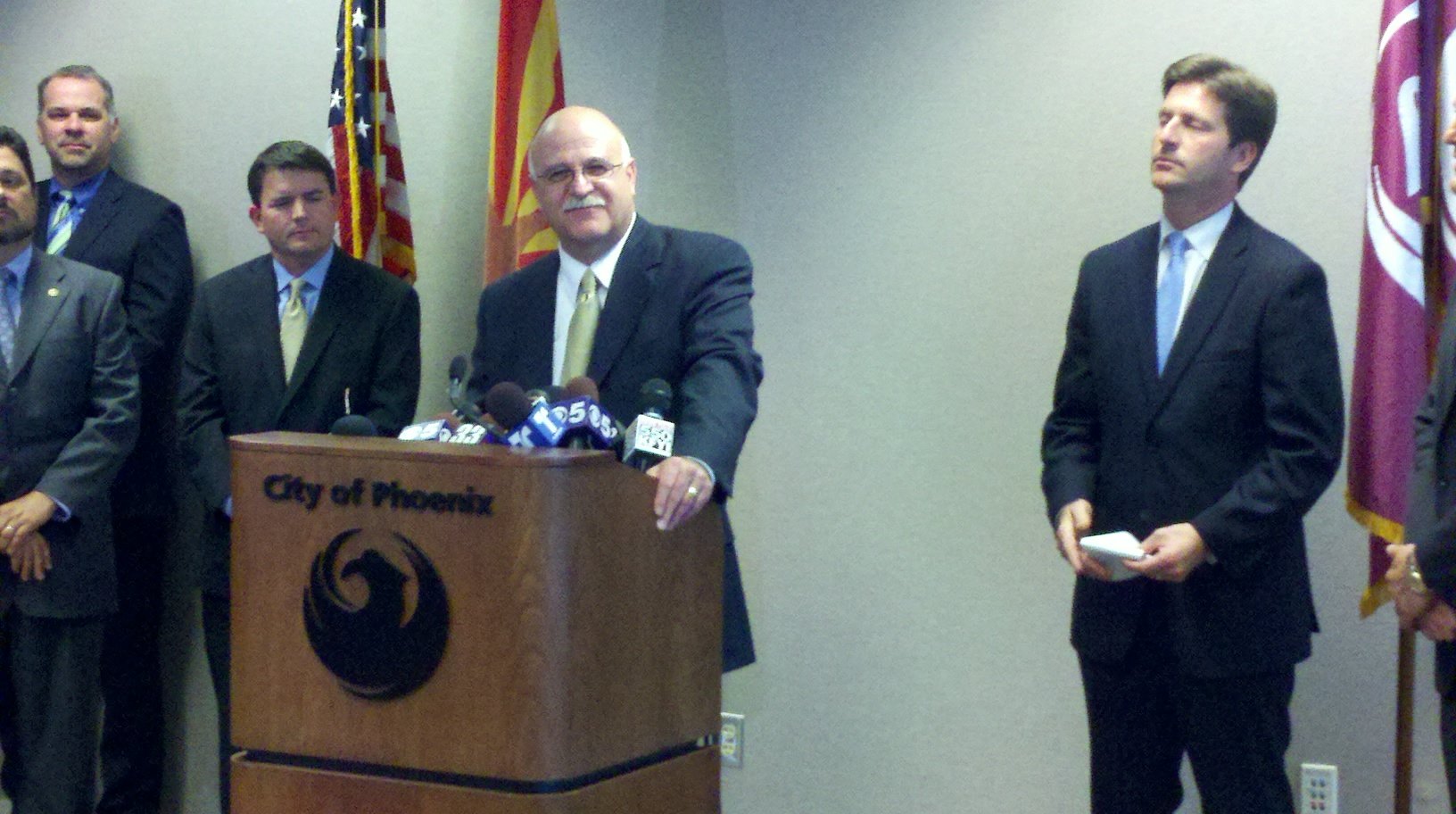 Taken by CBS 5 News' Photojournalist Mike Harris
PHOENIX (CBS5) -
City of Phoenix leaders have announced that Dallas Assistant Police Chief Daniel Garcia is their pick for the job as the chief of police for Phoenix.
CBS 5 News broke the story Monday morning after multiple sources confirmed to weekend anchor Peter Busch and reporter Donna Rossi that Garcia was in Phoenix working on a contract with city management.
Hours later, City Manager David Cavazos and Mayor Greg Stanton made the official announcement at a news conference.
"After a nationwide search and a thorough interview process that included more than 30 members of the Phoenix community, I have selected Daniel Garcia to serve as Phoenix's next police chief," said Cavazos. "We have an outstanding police department that has earned a national reputation for its community-based policing and many other innovative programs. Chief Garcia will help lead the department to the next level of excellence, integrity and respect for our community."
Garcia was selected from among four finalists, including San Jose, CA, Police Chief Robert Davis, Phoenix Assistant Police Chief Kevin Robinson, and acting Phoenix Police Chief Joe Yahner.
Addressing reporters, Garcia said he was overwhelmed by the opportunity.
"My message coming into this is very simple," Garcia said. "I want policing with a purpose. I want to nurture and protect our democracy. I want to ensure justice. I want to have a strong spirit of service to the entire community. I want a strong, fundamental fairness to all the community and I want to protect people from harm."
Garcia has served in the Dallas Police Department for 34 years. He has been an assistant police chief since 2004.
"I'm excited about the opportunity to work with the men and women of the Phoenix Police Department," Garcia said.
He has a bachelor's degree in criminal justice from Sam Houston State University. He is also a graduate of the FBI's National Academy.
CBS 5 News talked with the Ron Pinkston, president of the Dallas Police Association. Pinkston called Garcia a "cop's cop" who listens to all sides before making a decision.
Pinkston also added the Garcia is the kind of chief that officers can talk to and one who makes a decision and stands by it.
"Phoenix is getting a great chief. He will be missed in Dallas," said Pinkston.
Phoenix community activist Ann Malone was involved in the initial interview process.
"He has a real heart for the community and the front line officers, and both of those things are critical to me," said Malone.
The early reaction to the new police chief has been overwhelmingly positive, but not unanimous.
Oscar Tillman from the local chapter of the NAACP believes the two internal candidates, Interim Chief Joe Yahner and Assistant Chief Kevin Robinson, were qualified and deeply rooted in the department.
"I think that sends a bad message to the other officers," said Tillman.
Garcia's expected start date is May 7.
Stay with cbs5az.com and CBS 5 News as this story develops.
Copyright 2012 CBS 5 (Meredith Corporation). All rights reserved.