SEE THE BACK STORY
Man headed to Phoenix on plane, heavily armed
Posted:
Updated: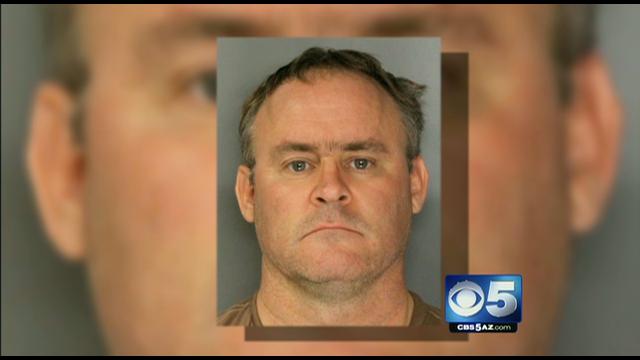 Harold Waller
PHOENIX (CBS5) -
A Montana man has been arrested for trying to board a flight to Phoenix with loaded guns, according to the Sacramento County Sheriff's Department spokesperson Deputy Jason Ramos.
On March 22, at approximately 3 p.m., Harold Waller, 45, tried to go through the security checkpoint at the Sacramento International Airport in Terminal A when he was stopped after TSA personnel saw a firearm inside one of his carry-on bags, said Ramos.
Investigators said they found Waller had a total of three loaded firearms in his carry-on luggage, a loaded handgun on his person. Later they also found eight additional fire arms, several of which were loaded, inside Waller's vehicle parked near the airport.
In a phone interview with a CBS affiliate in Sacramento, Waller's mother said he just hasn't been the same since a divorce.
"Then it just kind of got to the point where he was not thinking logically anymore and his thought process was all messed up," said Helen Waller.
Waller was booked on charges including unlawful possession of a loaded firearm, unlawful possession of a concealed firearm, possession of an unauthorized weapon in a public building and possession of a firearm within a sterile area of an airport.
Stay with Channel 5 News as this story develops.
Copyright 2012 KPHO (Meredith Corporation). All rights reserved.