SEE THE BACK STORY
Inappropriate crime scene photos not uncommon
Posted:
Updated: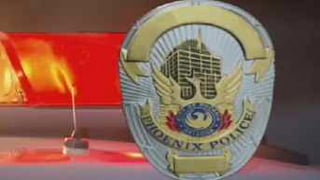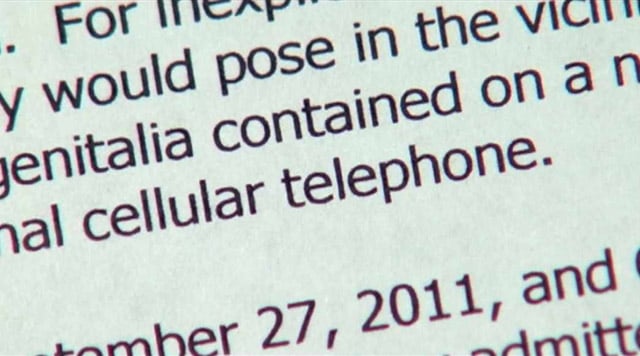 PHOENIX (CBS5) -
New information obtained by CBS 5 News indicates that taking inappropriate personal pictures at crime scenes may not be as uncommon as you would think.
This information comes as about a dozen Phoenix detectives are under investigation for a slide show filled with crime scene photos that played at a holiday party.
Internal documents from a similar investigation last year offers some insight into the environment within the detective ranks that may create a culture of acceptance for that kind of behavior.
In July 2011, detectives responded to the park at 35th Avenue and Campbell Avenue in Phoenix to investigate what turned out to be a suicide.
While on the scene, Detective Dave McElroy held a hand drawn picture of a penis and testicles near the dead body while a crime scene technician snapped a picture with her personal cell phone.
During an interview with his lieutenant, who was investigating the incident, McElroy admitted his misconduct.
"I held the paper maybe an inch or two away from the guys' head and Scibelli was standing to the right of me. She grabbed her cell phone and snap," McElroy told his boss.
During that interview McElroy also admitted that several weeks after the incident he confessed his misconduct to his supervisor, Sgt. Richard Sanders. McElroy said he came forward because a co-worker threatened to turn him in.
McElroy said he told Sanders all the details of the hand drawn picture, the cell phone photo and explained he was coming forward before his co-worker contacted internal affairs.
McElroy said Sanders did nothing and just told him to steer clear of his co-worker for a while.
When questioned by the lieutenant, Sanders down played McElroy's confession saying he recalls McElroy telling him about a penis being drawn on a piece of paper, but that's about as far as the conversation went.
After Sanders did nothing, the incident was ignored until a couple of months later when an anonymous complaint was called into internal affairs.
That unit did not open a full blown investigation. Instead, they turned it over to Lt. Joe Tomory to look into. An administrative inquiry is typically used for non-serious accusations of misconduct as compared to an internal affairs investigation handled by the Professional Standards Bureau.
Tomory interviewed those involved and ended up giving McElroy and Sanders a supervisory counseling, the lowest form of discipline a police officer can receive.
During his inquiry, Tomory asked McElroy if he knew what he did was unprofessional. McElroy admitted it was. Tomory went on to ask him if he had ever done it before.
McElroy admitted that while he never did anything with a piece of paper before, he likely took cell phone pictures at crime scenes involving death investigations in the past.
Tomory did not take that line of questioning any further and there's no indication that after learning this kind of conduct was taking place, that he advised those who work for them that this behavior was unacceptable.
Fast forward to today and the current investigation involving crime scene photos ending up in a slide show for a squad holiday party.
Some question whether the casual handling of the situation last year indicates a culture inside the department that accepts this kind of behavior that others, including Mayor Greg Stanton have called outrageous.
Phoenix police have repeatedly said no such culture exists.
The investigation into the slide show incident remains under investigation.
Copyright 2012 CBS 5 (Meredith Corporation). All rights reserved.