ADHS: Flu widespread in AZ
Posted:
Updated: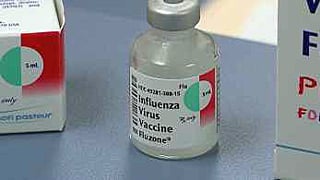 © CBS 5
PHOENIX (CBS5) -
After a quiet winter flu season, the Arizona Department of Health Services reported that spring has brought the flu to 14 of Arizona's 15 counties.
ADHS directors encourage Arizonans to stick to good public health advice, including covering your cough, washing your hands and getting a flu shot.
Arizona usually sees the most flu cases in February or March, but this year approximately 30 percent of the 1,159 flu cases have been reported in the last week. However, because many people do not go to the doctor for the flu, the ADHC believes those figures are a fraction of the true number of cases.
Fifteen other states have reported widespread flu activity in the last week. The Centers for Disease Control and Prevention officially reports flu season beginning in October and carrying through until September.
Copyright 2012 CBS 5 (Meredith Corporation). All rights reserved.