Restrained inmates bill signed
Posted:
Updated: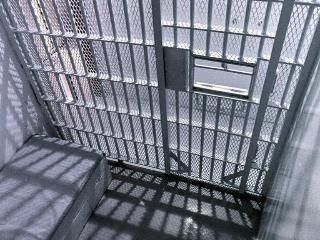 © CBS 5
PHOENIX (CBS5) -
A new law will make it illegal for pregnant inmates to be restrained during labor unless very specific conditions are met.
Gov. Jan Brewer signed the bill into law Tuesday.
Until now, inmates would have been chained to their hospital beds.
The are specific conditions where it still is legal:
The attending medical staff requests the use of restraints.
The corrections official makes an individualized decision that the prisoner or detainee presents an extraordinary circumstance.
According to the law, if restraints are used on a prisoner or detainee:
The type of restraint applied and the application of that restraint must be done in the least restrictive manner possible.
Within 14 days, the corrections officer must make written findings explaining the extraordinary circumstance that required the use of the restraints. These findings must be available for public inspection and kept on file at the correctional institution for at least two years.
Copyright 2012 CBS 5 (Meredith Corporation). All rights reserved.