UPDATE
ICE releases 4 DREAM Act protesters
Posted:
Updated: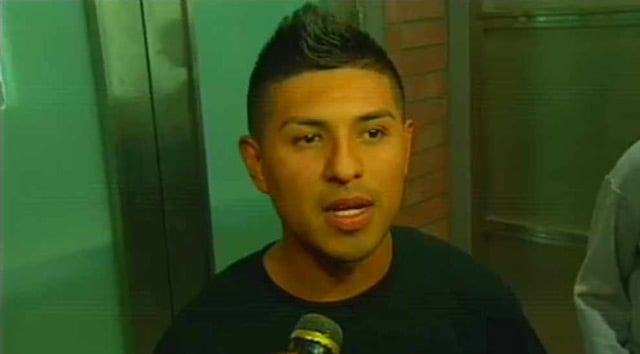 Hugo Sanchez, 23, released by ICE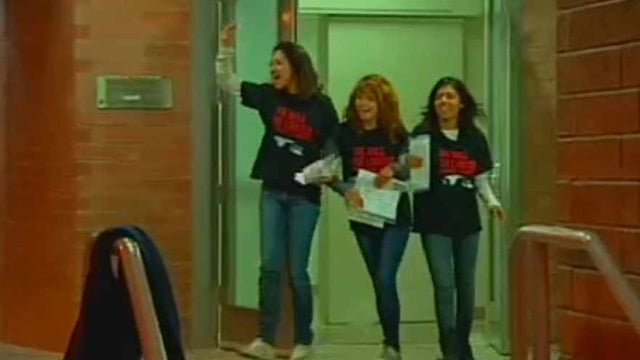 Jubilant DREAM Act protesters are released from 4th Ave. Jail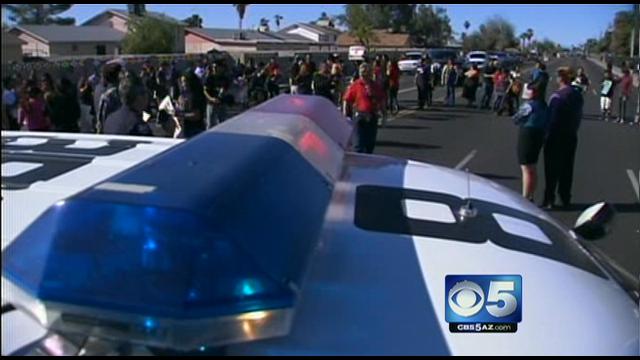 © CBS 5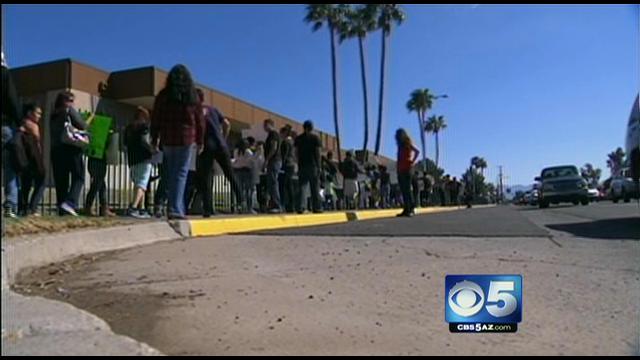 © CBS 5
PHOENIX (CBS5/AP) -
Four undocumented students who were arrested while protesting Maricopa County Sheriff Joe Arpaio's immigration policies have been released from Immigration and Customs Enforcement.
"Upon further review, ICE has determined that these individuals do not fall under ICE's enforcement priorities, and the agency has lifted the previously lodged detainees," said ICE spokeswoman Amber Cargile on Wednesday night.
They were released at approximately 8:45 p.m. Wednesday.
"It was definitely worth it. We are proving to our community that when community stands together, we can do all of this," one of the students said as they were being released. "We're out of jail, we're safe, we're not getting deported ... we did it."
The four adults arrested Tuesday were placed on 24- to 48-hour holds Wednesday during their initial court appearances. They all pleaded not guilty.
Two juveniles also arrested have been released.
Meanwhile, a group from outside Arizona is claiming responsibility for organizing this week's west Phoenix protest that led to the closure of an intersection and the arrests.
The Arizona Republic reports the group called Dream Activist is an online organization based in several states. The group has organized acts of civil disobedience in more than six cities in recent years.
Officer James Holmes with the Phoenix Police Department said all six were arrested for disorderly conduct and obstructing a thoroughfare.
Holmes said the six arrests included two men, two women and two girls who are minors.
The arrested protesters were identified as Ofelia Sanchez, 18, Hugo Sanchez, 23, Daniela Cruz, 20, Viridiana Hernandez, 20, a 16-year-old girl and a 17-year-old girl.
The protest took place outside Trevor Brown High School off 75th Ave. north of Thomas in Phoenix.
Lilly Romo was one of the protesters. Romo is a pre-med major at Grand Canyon University. Romo said protesters wanted to send a message that undocumented students should not have to live in fear of being arrested.
"This society has invested so much in me already that I want to give back," Romo said. "I don't want to hide. I want to pay taxes and give everything to the community that has given me everything and embraced me, but I won't be able to give it back. Because of my undocumented status I am unable to do that."
At 5 p.m. Tuesday, there were more than 100 people involved in the protest. Many of the protesters were high school and college students.
Some protesters walked onto 75th Ave. to block traffic. Phoenix police rerouted traffic and left the protesters alone.
The group marched in support of the DREAM Act, a proposal that would pave a path to citizenship for undocumented students.
"I grew up here my whole life," said undocumented student Brenda Dominguez. "I feel like I am American, too. I should have the chance to be equal to everyone else."
One of the targets of Tuesday's rally was Arpaio, who made national news for his immigration enforcement sweeps across the Valley.
Arpaio told CBS 5 News these students should spend less time targeting him and more time petitioning Congress, which has the power to change federal law.
"It's a tough situation, this DREAM Act," Arpaio said. "I do have compassion. I understand their concerns, yet enforcing the law overrides my compassion."
Immigration and Customs Enforcement released the following statement Wednesday night:
"ICE is focused on smart, effective immigration enforcement that prioritizes the removal of criminal aliens, recent border crossers and egregious immigration law violators, such as those who have been previously removed from the United States."
Copyright 2012 CBS 5 (Meredith Corporation). All rights reserved. The Associated Press contributed to this report.