Cardinals may cut QB Kolb, waiting for Manning's decision
Posted:
Updated: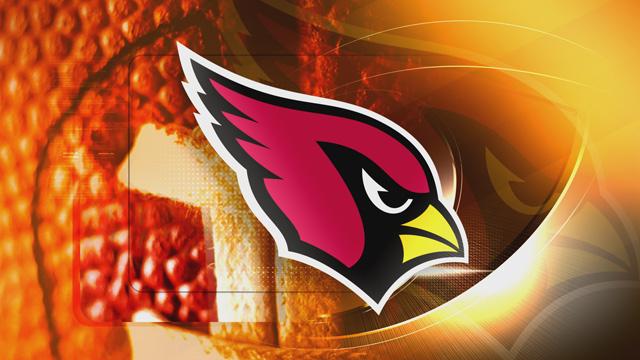 GLENDALE, AZ (CBS5) -
While the country holds its breath for Peyton Manning's decision, the Valley is a little more anxious. The Arizona Cardinals is on the eve of a big deadline to decide whether quarterback Kevin Kolb will stay and get a huge roster bonus or be cut from the team.
Luckily for Arizona, "Number 18" reportedly has the Cardinals on his short list of three different teams, along with the Denver Broncos and the Tennessee Titans.
"The feeling around the National Football League indicates that he's leaning toward Denver and Tennessee, and that the Cardinals may be trailing a little bit," said XTRA Sports 910 host Brad Cesmat.
At this point, the No. 3 rank is still just speculation for the Cards. What's not is the fact that the team needs to decide whether it'll keep quarterback Kevin Kolb by 1 p.m. Friday. If the team wants to keep him on the roster, it'll have to pay Kolb $7 million.
"I can't see a scenario where they give Kolb the $7 million option and sign Peyton Manning. That to me seems farfetched," said Cesmat.
At the 16th Street Sports Bar, March Madness ruled the screens. But Manning, Kolb and the Cards took up a lot of discussion among patrons.
"It's hard to say, we didn't get to see much of him last year, I thought we gave up too much to get him originally," said Cardinals fan Jason Brown of Kolb.
"As a Cardinals fan, I would hope they would not give up on the investment they made last year, regardless of Peyton Manning coming here or not," said Mike Gallagher.
Cesmat's opinion is the Cards should keep pushing for Manning.
"If they've gone this far with Peyton Manning, why not see it through to the finish line? If you don't give Kolb the roster bonus, you have to go with John Skelton and find a veteran backup quarterback. I think that's the decision they'll make and go forward in that direction."
Regardless of what team Manning chooses, Cesmat says it says a lot about the Cardinals team and management that it was on Manning's short list.
Copyright 2012 CBS 5 (Meredith Corporation). All rights reserved.