Criminal pasts don't disqualify members of Arpaio posse
Posted:
Updated: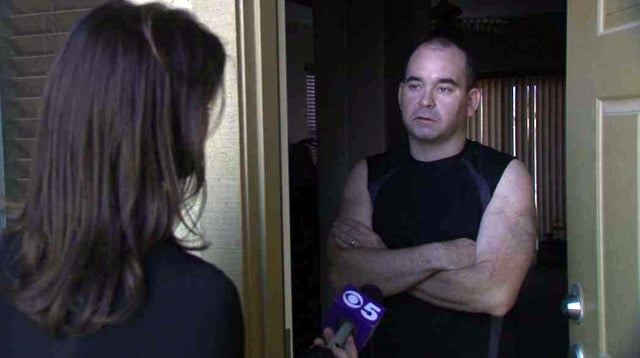 Michael Hoopingarner, Maricopa County posse member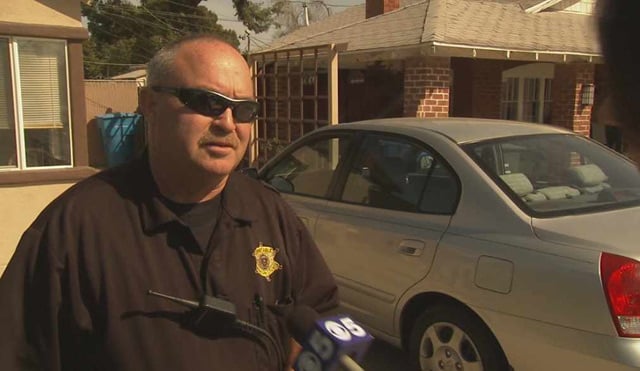 Doug Clark, Maricopa County posse member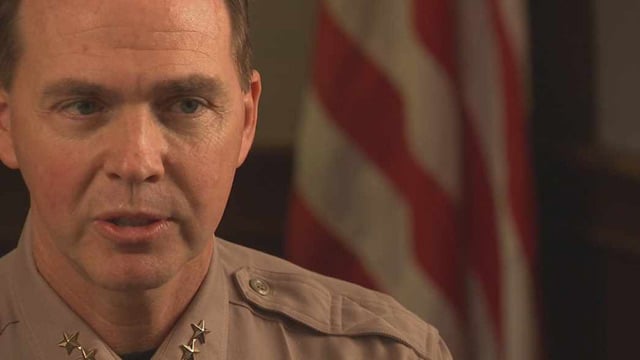 Sheriff's Sgt. Dave Trombi
PHOENIX (CBS5) -
Maricopa County Sheriff's Posse members wear uniforms, have badges, drive county vehicles and some even carry guns. And some of them also have criminal records.
"They have as much power as the deputy wants to give them, including the power to arrest under the supervision of that deputy," said Maricopa County Sheriff Joe Arpaio.
Arpaio wants his army of 3,000 volunteer posse members to look like sworn deputies and sometimes perform the same duties. But an in-depth project by CBS 5 Investigates uncovered a number of posse members with arrests for assault, drug possession, domestic violence, sex crimes against children, disorderly conduct, impersonating an officer - and the list goes on.
These are crimes that are not tolerated in many professions, especially professions with an implied authority.
"We have about 600 (members) armed with guns," said Arpaio. "We haven't seen any problems with posse men and women shooting people and everything else. Where are all the problems?"
CBS 5 Investigates discovered that the county does not keep detailed records on posse members. A look into the backgrounds of about 2,000 of them revealed arrests for dozens of different crimes. From there, CBS 5 took a close look at some of the cases that were able to be confirmed.
"Don't get me wrong, I've done some things in my life that I'm not proud of," said Michael Hoopingarner who admits to being arrested for cocaine possession in 1999. "It's stuff that may not even be on paper. It's stuff that I had to disclose when I joined."
The process by which a candidate can be approved is subjective, at best.
A posse applicant "could be disqualified" if they have a felony conviction, have used illegal drugs excessively, or sport a misdemeanor narcotics conviction, according to the sheriff's office posse application. Despite Hoopingarner's disclosure, he was hired on the posse.
And then there was Jacob Cutler. According to a Flagstaff police report, Cutler threw his girlfriend to the ground and choked her while trying to sexually assault her in 2008. When she didn't cooperate, he allegedly threatened to call police and said they would side with him, because he "has a badge." He was a member of Arpaio's posse at the time.
Cutler and Hoopingarner attended anger management and drug diversion programs, respectively, and their records were eventually wiped clean. Cutler maintained his posse membership and Hoopingarner was later approved as a member.
While combing through thousands of pages of court records and police reports, CBS 5 Investigates discovered that some posse members were behaving as though they were above the law.
Kevin Ray Campos was arrested in 2007 outside a Scottsdale club for disorderly conduct. According to the police report, he spit on several bouncers and then hurled profanities at a Scottsdale police officer. He pleaded guilty to a misdemeanor, according to court records, and was hired as a posse member a year later.
Law enforcement agencies should not allow people with criminal histories access to a badge or uniform or any other accessory that might give them the appearance of being a law enforcement officer, said former Arizona U.S. Attorney Paul Charlton, who has represented sworn police officers that have been under scrutiny for lesser crimes than these.
"If the posse members are being given badges, if the posse members are being given guns, then they ought to have the same supervision as other law enforcement agencies have," said Charlton. "Here, that's not taking place and that's reason for concern."
One posse member with an extensive disciplinary file is Douglas Clark, who also happens to be a constable. Clark has been counseled for rolling a county vehicle, driving 91 mph in a 45-mph zone, using his siren when not on a call, and using red-and-blue lights installed on his personal vehicle to look for something his wife had lost in the road.
CBS 5 Investigates tracked Clark down and asked him if he feels he is above the law.
"I can't answer anything on posse stuff," Clark told us. "I'm forbidden to answer anything with the sheriff's office."
And then there's the accusation from 2007 that a driver backed into Clark's car and then left the scene. Clark allegedly followed the car, rammed the vehicle and held the driver and passenger at gunpoint, all while he was off-duty.
Yet, Clark still remains in the posse.
"Law enforcement can be a long career," said Maricopa County Sheriff's Sgt. Dave Trombi. "People do things wrong throughout their career. We discipline them appropriately."
Ironically, it was the sheriff's office that recommended criminal charges against Clark for holding someone at gunpoint. Charges were never filed by the county attorney.
"We didn't turn a blind eye," said Trombi.
Law enforcement hiring budgets are tight across the nation, but the sheriff has found a way to employ his army of volunteers at no cost.
Posse members provide their own uniforms, handcuffs and guns, which can cost as much as $2,300.
"I don't know what we would do without the posse because we have a shortage of manpower and they pick up the slack free of charge, no cost to the taxpayers," said Arpaio.
While they don't draw a salary, posse members operate within taxpayer protection and under the county's insurance.
"There is no one in this country that has thousands of posse men and women doing the job on volunteerism," said Arpaio. "I have confidence in them. I have faith in them and I am going to continue to run the posse and hire more posse."
Copyright 2012 CBS 5 (Meredith Corporation). All rights reserved.