Dunwoody daycare killer: "I am so, so sorry..."
Posted:
Updated: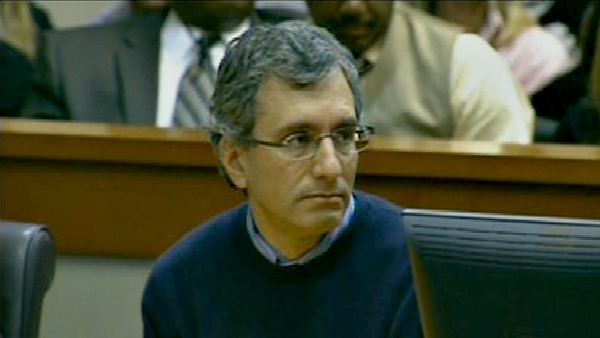 Neuman after learning he was found guilty but mentally ill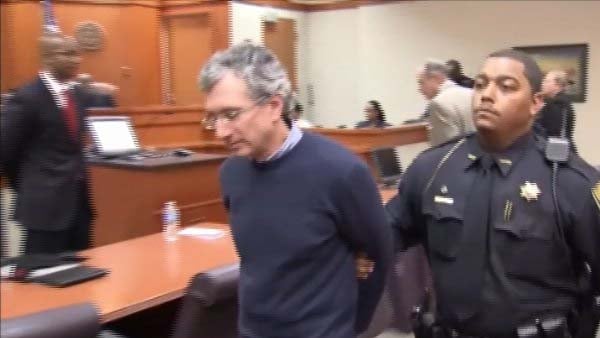 DECATUR, GA (CBS46) -
A judge has sentenced Hemy Neuman to life in prison without parole after he was found guilty but mentally ill for the murder of Rusty Sneiderman in November 2010.
The jury handed down the verdict Thursday afternoon.
Prior to sentencing, Neuman spoke publicly about the killing for the first time.
"He was a good man, with so much ahead of him," said Neuman, referring to Rusty Sneiderman. "And I'm so, so, so sorry for their loss."
Neuman was having a reported affair with Sneiderman's wife, Andrea, with whom he worked.
Sneiderman's brother and Neuman's mother also made statements to the judge in front of the court before sentencing.
"The question is why?" said Steven Sneiderman, Rusty Sneiderman's brother. "Why did Rusty have to die to satisfy him? Was it just lust? Did he just have to have her and decided the rules of civilized society didn't apply to him?"
Steven Sneiderman pleaded with the judge to give Neuman the stiffest sentence possible.
"His obituary is already written," Steven Sneiderman told the court. "It reads: Hemy Neuman convicted murderer. Period."
Neuman's mother pleaded for leniency.
"I beg of you, just to have mercy on him and give him the opportunity for parole," Rebecca Cohen said to the judge.
Then, Neuman himself addressed the judge.
Neuman said he did not feel that anyone had won in the death of Rusty Sneiderman, and spoke about the loss that all the involved parties felt.
"I am so, so sorry," Neuman said. "I am sorry from the deepest part of me, your honor. That's all I have."
Click here to read a statement on behalf of Andrea Sneiderman.
Neuman had admitted he gunned down Sneiderman after Sneiderman dropped his son off at a Dunwoody daycare.
Neuman had pleaded not guilty by reason of insanity, however prosecutors said a review of his life showed no signs of insanity.
Copyright 2012 WGCL-TV (Meredith Corporation). All rights reserved.