Woman jailed for manslaughter in fatal crash
Posted:
Updated: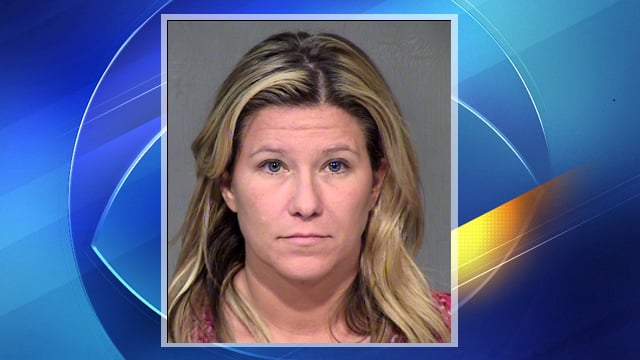 Holly Kast
GLENDALE, AZ (CBS5/AP) -
A woman faces manslaughter charges after police said her car ran a red light and smashed into another vehicle, killing a passenger Friday night.
Holly Kast, 36, of Surprise, was traveling east on Bell Road at around 11:50 p.m. when she struck a vehicle making a turn from Bell Road onto 83rd Avenue, Glendale Police said.
The victim, Lindsey Fisk, 31, of Glendale, was passenger in the car that was making the turn.
Court documents show Kast admitted to police during questioning that she had been drinking heavily that night and police at the scene detected other signs of intoxication.
According to a probable cause statement, two hours after the incident Kast had a blood alcohol content level of .295 percent. That's more than 3 1/2 times the 0.08 legal limit for driving a vehicle in Arizona
Kast also faces two counts of endangerment.
Copyright 2012 CBS 5 (Meredith Corporation). All rights reserved. The Associated Press contributed to this report.