Cardinals fans invite Peyton Manning to Valley
Posted:
Updated: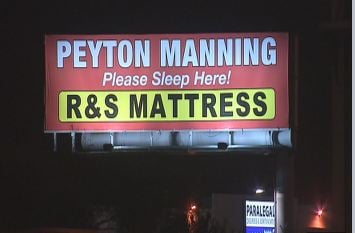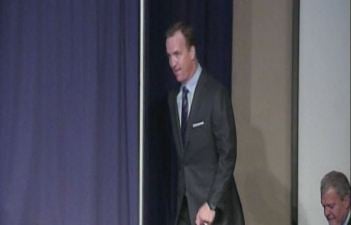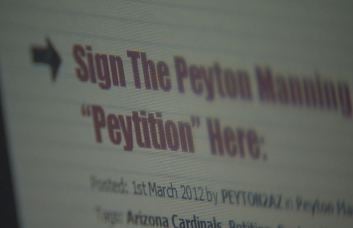 GLENDALE, AZ (CBS5) -
His name has been thrown around now for weeks as the next potential Cardinal, and ever since the Colts released Peyton Manning, fans in Phoenix are buzzing that he could be our next quarterback.
While Manning said in a press conference he hasn't put much thought into where he'll play, Cardinals fans sure have. R&S mattress erected a billboard in his name off of Interstate 10 near 40th Street, inviting him to call Phoenix his new home.
Websites like Peyton2AZ.com are popping up with petitions - or 'Peytitions' - that fans can sign to entice the former Colt to don a Cardinal jersey.
And local sports shops are hoping for a tidal wave of fan frenzy if the power player signs on the dotted line.
"If they get Peyton Manning, I think that'd be great, I think it'd be great for the city, he's an all-star quarterback," said football fan Rhett Reilkoff.
"That's pretty amazing if he can be healthy, to me it kind of reminds me of Kurt Warner," said fan Lisa Maestas. "When Kurt came here, everyone thought he was washed up, and look what he did."
Manning has a lot of opportunities on the table, but if he signs with the Cardinals, Just Sports said they already have a deal with Nike to get his jerseys on their shelves immediately.
"I think it would get a lot of fans here," Maestas said.
"I think his jersey would beat out Tebow's," said fan Cindy Tucci.
But with his injuries, not everyone thinks Manning's move is worth the gamble.
"I think we'd probably have to give up too much to get somebody who's obviously sustained a pretty decent injury," said Brennan Johnstone.
Some other teams also vying for Manning are the Seattle Seahawks, Miami Dolphins and the New York Jets.
Copyright 2012 CBS 5 (Meredith Corporation). All rights reserved