See the Back Story
ASU Undie Run in jeopardy
Posted:
Updated: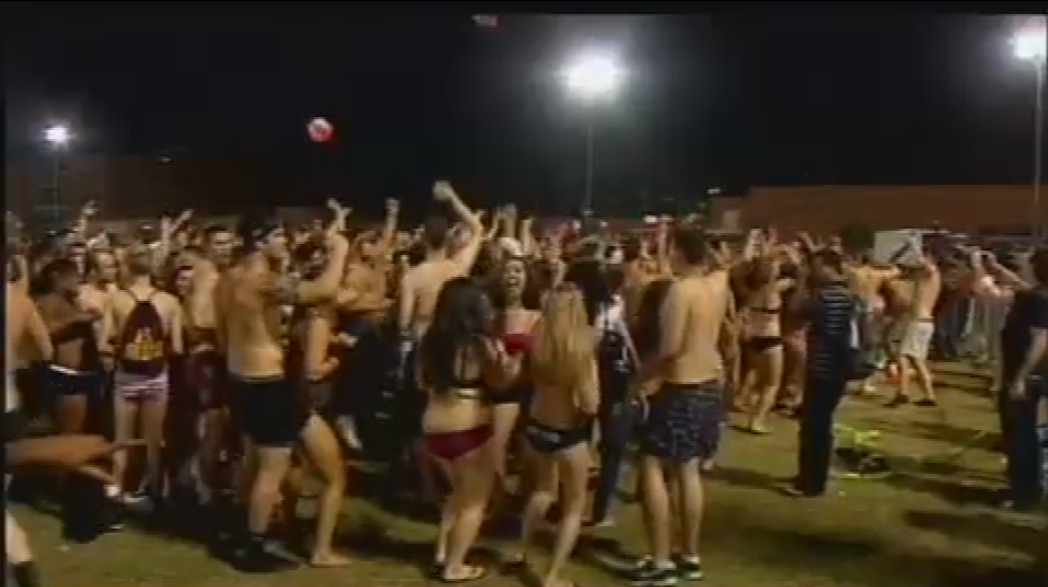 PHOENIX (CBS5) -
An event which draws thousands of ASU students might be in jeopardy this year. It may not happen this year because of security reasons.
The ASU Undie Run has been happening for the last several years. It marked the fact that school is almost out and students could let it all hang out.
"It's fun, you know, and at the same time you get a little freaky. So it's great and I think it sums up ASU and the experience here," said ASU senior Brian Snider.
Natalie Fleming helps organize the run and says it's all about undressing to dress others.
"At the event, students are able to take the shirts off their back and donate it to local charities," she said.
Fleming said they donated more than four tons of clothes last year. Nearly 20,000 Sun Devils showed up. But the event is raising some eyebrows after a fight broke out at the run last year. The video of the brawl went viral.
Fleming says the school is recommending the group beefs up security for this year's run. She says they're trying to raise at least $10,000 to pay for security and other expenses.
"It is fair to say it's in danger, we are really working hard to get more sponsorship," she said.
Some ASU students had mixed feelings about the run.
"I doubt a lot of people are doing it to benefit anyone else, like if you're going to donate clothes, then donate clothes," said one ASU student.
"You know this is definitely the time to do it, and we're the right people to have it done correctly," said Snider.
Copyright 2012 CBS 5 (Meredith Corporation). All rights reserved.