New designer drug hits Phoenix
Posted:
Updated: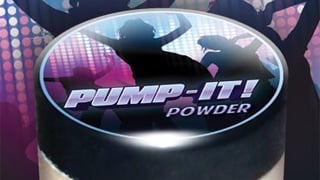 Pump It Powder
PHOENIX (CBS5) -
It seems every time we've got a handle on one synthetic drug, another version pops up.
Drug abuse experts said it's a cycle that just won't stop.
"I always like to remind people legal has never meant safe," said Stephanie Siete, with Community Bridges.
Siete's job is to educate parents about popular drugs. She's worked with Community Bridges for 10 years, and she said these synthetic drugs are scary.
"Federally, five chemicals have been banned, but there are hundreds of chemicals you can use to produce different types of spice. So think about that," Siete said.
Spice was probably the first designer drug we heard about. Then came bath salts, then glass cleaner.
Now there's a new version.
"We're hearing about something now called a Pump It Powder, which is new to the scene," Siete said.
Pump It Powder is the latest synthetic drug. It's marketed as "enhanced plant vitamin" and labeled "not for human consumption." But that's not stopping people from using it to get high.
"They can snort it, they can smoke it, they can put it in food, they can basically take it any way they want to take it," said Kansas City, MO, police Sgt. Brad Dumit.
"They don't know the long term, short term, internal, they don't know those effects. Nobody does," Siete said.
Siete said the revolving door of drugs means doctors don't always know what they're looking at, and the users have no clue what they're doing to themselves.
"It's basically taking some of our illegal street drugs, changing a few molecules and then putting them out as a new designer synthetic drugs," she said.
For example, spice has been compared to marijuana.
This new Pump It Powder has similar effects to using methamphetamines.
Glass cleaner has been compared to methamphetamine and cocaine combined.
They might be legal, but these are very dangerous drugs.
Copyright 2012 KPHO (Meredith Corporation). All rights reserved.