Rights group: Race, politics behind 'birther' investigation
Posted:
Updated: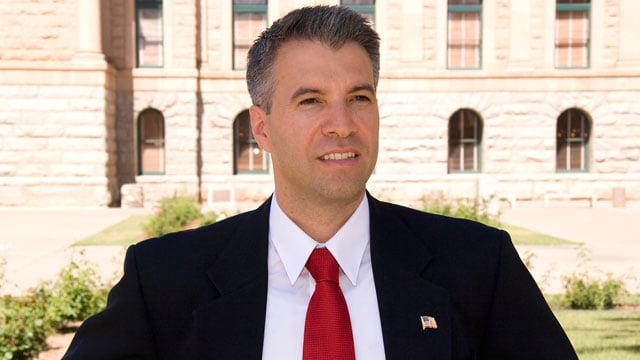 Randy Parraz
PHOENIX (CBS5) -
The co-founder of a citizens' rights group claims that Maricopa County Sheriff Joe Arpaio would not be investigating the citizenship of President Barack Obama if Obama were "white and Republican."
Randy Parraz, co-founder of Citizens for a Better Arizona, said Arpaio's investigation into Obama's birth certificate is in retaliation of his critics and criticized the self-proclaimed toughest sheriff in America for acting on requests from members of the tea party.
Parraz said Arpaio's timing is intended to divert attention from federal investigations into his jail practices, especially concerning his office's handling Hispanic inmates and immigrants.
Arpaio on Thursday was to announce the findings of a six-month investigation into the authenticity of Obama's birth certificate and to see if fraud or forgery was involved.
"Apparently, Sheriff Arpaio just realized that Barack Obama is President of the United States and he may or may not be a citizen," Parraz said in a news release issued Thursday morning. "This seems a bit absurd since the United States Constitution requires all those who hold the Office of the President to be a citizen.
"It appears that Sheriff Arpaio and his supporters orchestrated the request at a time when Sheriff Arpaio's practices and policies have been deemed unconstitutional and in violation of the law."
Parraz said his group would be well-represented at Arpaio's Thursday's news conference.
Copyright 2012 CBS 5 (Meredith Corporation). All rights reserved.