Officials shut down drug tunnel in Nogales
Posted:
Updated: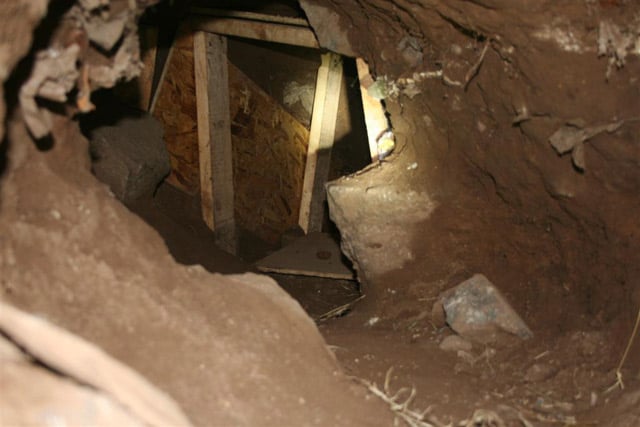 Wooden braces support the Nogales drug tunnel.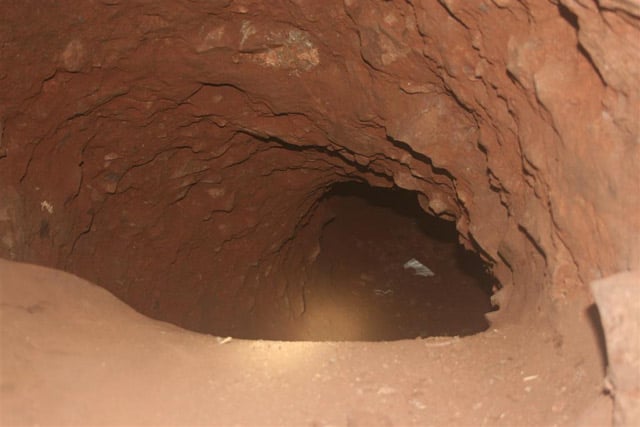 The Nogales drug tunnel
Bales of pot found in the Nogales drug tunnel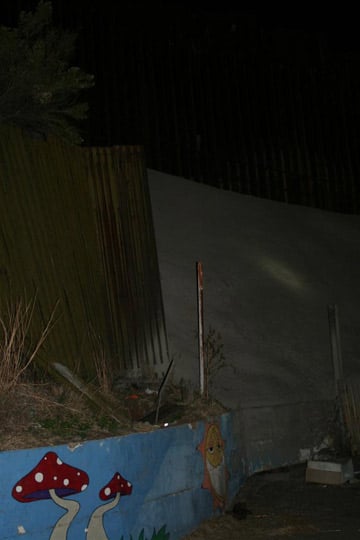 Outside the Nogales drug tunnel
NOGALES, AZ (CBS5) -
A tunnel that was being used to smuggle drugs into the United States from Nogales, Mexico is now shut down.
U.S. Immigration and Customs Enforcement (ICE), Homeland Security Investigations (HSI) and the U.S. Border Patrol Tucson Sector held an investigation that led to the closing of the tunnel.
Early Thursday, agents from Homeland Security as well as Mexican Federal Police (SSP) entered the tunnel from both sides. Nobody was inside, but they did find 550 pounds of bundled marijuana.
Agents believe the 110-foot-long tunnel has only been in use for about a week. It was approximately 2-feet-tall by 2-feet-wide. There was no ventilation or electricity in the tunnel, but it did have a little wooden shoring inside.

One entrance to the tunnel was in a front yard of a property in Nogales, Mexico. It let out near Nelson and East International Streets in Nogales, AZ. The Arizona entrance was hidden by plants and rocks.

"The discovery of this tunnel is yet another example of the power of collaboration between HSI,
Border Patrol and the SSP," said Kevin Kelly, Assistant Special Agent in charge of HSI Nogales.
"Through vigilance and close cooperation, we were able to shut down this passageway before it was used to bring significant amounts of narcotics into the United States."
Chief Patrol Agent Rick Barlow said, "Through partnerships, intelligence sharing and coordination we will continue to realize success in our collective efforts to disrupt and dismantle criminal organizations operating in our area. In doing so, we will make our communities safer."
This is the 22nd completed cross-border tunnel in the Nogales area to be shut down by authorities in the past three years.

Copyright 2012 KPHO (Meredith Corporation). All rights reserved.