Women say Phoenix restaurant booted them after kiss
Posted:
Updated: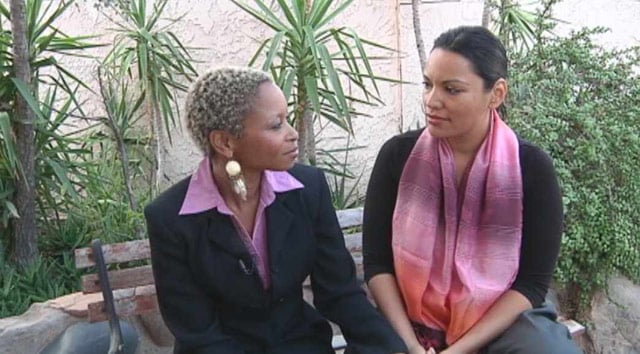 Kenyata White, left, and Aeimee Diaz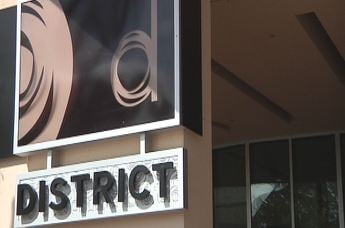 PHOENIX (CBS5) -
A couple says they were thrown out of a downtown Phoenix restaurant and bar after they shared what they call an innocent hug and kiss. The pair believes they were thrown out because they are women.

"She is the most amazing person who has come into my life," said Kenyata White of her girlfriend of two years, Aeimee Diaz. Sunday they were at the District, which is located inside the Sheraton Hotel, to celebrate.
"We just kind of sat there in that moment and hugged each other and gave each other a kiss," White said. But White said shortly after they kissed, a manager walked up to them.
"The management came up to us and told us that we needed to get a room and that our behavior was inappropriate for their establishment and that we needed to leave," White said.
They did leave, but eventually Diaz went back in to talk with the manager, who told them he was acting on a request from other customers.
"There was a group of gentlemen sitting there in the restaurant that were very uncomfortable with us being there," White said.
"It shouldn't happen, it's 2012 for goodness' sake," said Nick Ray, the executive director of Equality Arizona. He added that he's disappointed with the allegations but wants to talk with the Sheraton to figure out what happened.
"We're ready to work with them immediately to figure out how we can move beyond this," he said.
While the Sheraton declined an on-camera interview, they sent us a statement saying, "At District American Kitchen and Wine Bar, we embrace diversity and are proud supporters of the LGBT community. We are taking this incident very seriously. We have cultivated strong relationships with organizations dedicated to diversity. We have supported and we will continue to support many events that are specific to gay, lesbian and allied individuals. Additionally, we take pride in having a very diverse workplace – a workplace that offers benefits for domestic partners. Our restaurant is open for all to enjoy and we sincerely regret that this incident took place."
They later posted another statement on their Facebook page saying, "We had the opportunity to meet with the couple late this afternoon to listen to their story and better understand their view and how they felt. We had a collaborative conversation and both parties are taking this incident seriously. Together, we have identified opportunities in which both parties can unite and work together to foster diversity awareness. We embrace diversity and are proud supporters of organizations and events that are specific to diversity, gay, lesbian, and allied individuals. Again, we regret this incident occurred."
Copyright 2012 KPHO (Meredith Corporation). All rights reserved.