Heart attack, stroke doesn't keep legendary rocker from stage
Posted:
Updated: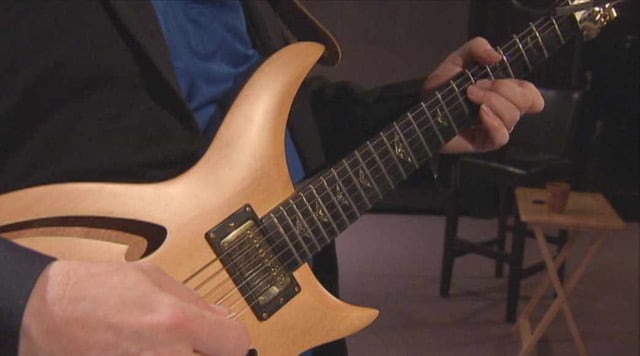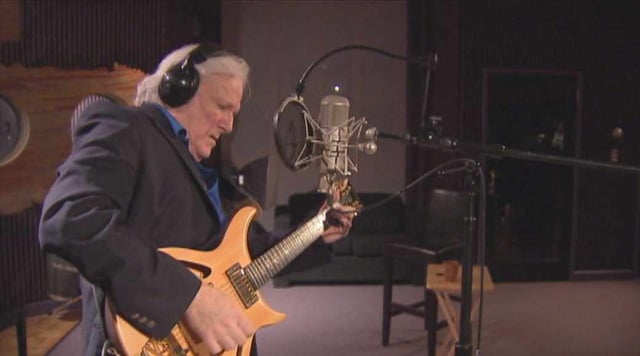 Dick Wagner
PHOENIX (CBS5) -
A heart attack, stroke and two-week coma couldn't keep a legendary rocker from coming back from the dead.
Dick Wagner has written and played his way to platinum with the likes of everyone from Alice Cooper to Etta James.
He's living here in the Valley and is getting back on stage.
After more than 200 albums, 35 platinum and gold records and international awards, this legendary guitarist & songwriter is a humble virtuoso.
"It's tough judging your own music," Wagner said.
He doesn't have to. The biggest names in rock 'n' roll call him a legend of their industry.
And it's not just rock. Wagner's played with and written for the very best, from Aerosmith to Rod Stewart and Tina Turner to Roy Orbison.
"It's like wild horses running across the desert," he said, describing songwriting and music-making as an ever-changing painting, an orchestra of dreams and conversations that somehow became songs.
Alice Cooper said he knew he wanted to work with Wagner from the first time he saw him play.
"I remember just kind of selfishly telling the guys, 'Boy, it'd be great to have a guitar player like that,'" Cooper said.
Cooper and Wagner wrote and produced more than 50 songs and 57 albums together.
"Some of it actually happened after the recording session. In the hotel, around the piano at the bar at about 3:00 in the morning, everybody was pretty much going home. Dick would start playing and I'd start singing, everybody'd come back and pretty soon, we'd written two songs," said Cooper.
Wagner's back in the recording studio, just off tour and planning another this summer.
"I hadn't played guitar in five years... hadn't been on the stage in five years," said Wagner.
"I had a heart attack and stroke in the same day, I was actually DOA in the hospital, in a coma for two weeks. I woke up and my left arm was totally paralyzed, I couldn't play. It took five years of therapy and really just trying to make myself relearn the guitar!"
His left arm's still only about 90 percent.
What could have been devastating became defining.
"I went back out on stage again going, 'Can I do this? Can I actually do this?' And I could! It just suddenly like, was there," he said.
And it's not the first time.
"I probably used drugs for about 15 years," Wagner said.
Fifty years in rock 'n' roll, he hopes no one holds it against him.
"It's part of just being a dysfunctional human being, which we all are," he said.

Wagner managed to kick the habit himself without rehab.
"I decided to do it rather than die, it's just a personal decision I made," he said. "I didn't have to talk to people as much as I had to talk to myself and just stick to it."

Wagner's got a lot of stories to tell, and that's just what he's doing with his new memoir, Not Only Women Bleed, a play off the top 20 hit single he had with Cooper in 1975.
"I'd like to think there are lessons to be learned in it," he said.
Wagner shares stories you'd expect, of rocking concerts and wild nights, the time customs seized the boa constrictor Alice Cooper was traveling with into Canada. The band worked with a radio station to find a last-minute replacement.
"Kids were lined up with snakes for a block and a half down the street. Like 100 different snakes! They settled on one, but when we got on stage that night, the snake got all excited, the band just started whaling away and the boa constrictor started crushing him," he said.
"The roadies noticed something was wrong and came out and grabbed Alice and took him backstage to pry the snake off him. The kids were going wild because they thought it was part of the show! He was gonna crush him to death on stage," Wagner said.
But it wasn't all sex, drugs and rock 'n' roll glamour.
Wagner started playing guitar at only 16 and remembered making $3 for his first gig in the summer of 1960. Who knew he'd go on to become #25 on Gibson's top 50 guitar solos of all times?
Well, maybe he did. Wagner says he's about 95 percent of the way to his personal lifetime achievements.
He's been married to his third wife for 10 years now after looking her up on Classmates.com. They were high school sweethearts.
One might ask if Wagner will ever slow down or be satisfied. He says for now, he's keeping busy and loving every minute.
"Otherwise you're dwelling on getting old, and who wants to do that?" Wagner said.
You can read more about the Valley legend & rocker & his new memoir by clicking here.
Copyright 2012 KPHO (Meredith Corporation). All rights reserved.