Tempe hiker dies in 300-foot fall at Grand Canyon
Posted:
Updated: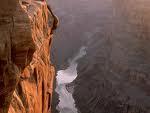 GRAND CANYON NATIONAL PARK, AZ (CBS5) -
The body of an Arizona woman who accidentally fell during a hike near the South Rim of the Grand Canyon was recovered Sunday, rangers said.
The body was identified Monday as Ioana Elise Hociota, 24, of Tempe.
The Grand Canyon Regional Communications Center received a report about a woman who had fallen in Owl Eyes Canyon, about 30 miles northwest of Grand Canyon Village on the South Rim.
Officials dispatched the park's helicopter to the area and discovered a body about 300 feet below a cliff in the Supai rock layer.
The body, suspended by a rope, was lifted to a landing zone in the area. It was then moved into the helicopter for transport to the South Rim, where it was transferred to the Coconino County Medical Examiner.
Hociota's husband said his wife and her hiking partner weren't using an established trail but had hiked in the area several times before and had a backcountry permit.
When they missed a regular check-in on Saturday evening, he was alerted that there might be a problem, rangers said. On Sunday, he traveled to their designated pick-up point where he met her hiking partner, learned of the fall and immediately notified the National Park Service.
Copyright 2012 KPHO (Meredith Corporation). All rights reserved.