See the Back Story
Cash, guns and ammo seized in Casa Grande
Posted:
Updated: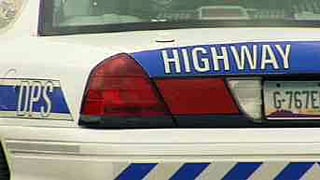 CASA GRANDE, AZ (CBS5) -
Cash, guns and enough ammo to do some serious damage - that's what investigators found in Casa Grande last week.
They are investigating whether some of the sophisticated weapons seized could be tied to the ATF's controversial "Fast and Furious" operation.
Casa Grande officers got into a police chase Feb. 13, ultimately capturing and arresting the driver, Hilario Olguin-Garcia, according to police.
On Feb. 14, the DPS Gang Task Force (GIITEM) served a search warrant on a home in Casa Grande. Sgt. Dave Nilson, who headed the operation, said they found more than 1,000 rounds of ammunition, night vision goggles and a treasure trove of police- or military-style equipment.
"We discovered several firearms. AR-15s. Shotguns. The other things of significance - we located several ballistic vests and one of the vests came back as stolen U. S. Border Patrol equipment," said Nilson.
Nilson also said about $11,000 was hidden inside the home. About $6,500 was stashed inside a freezer.
Police impounded nearly half a dozen vehicles and arrested another man, Ruben Rodriguez.
A third man, Adam Chavarria, is still on the loose.
"We believe that he is armed. We believe that he is dangerous," said Nilson.
Investigators said Chavarria and his associates were part of a rip crew.
"They arm themselves. They try to pass themselves off as law enforcement and they go and prey upon the illegal (immigrants) that are coming up - some of them who are carrying narcotics," said Nilson.
Anyone with information about Chavarria's whereabouts is asked to call the state gang tip line at 888-NO-GANGS. Tipsters may remain anonymous.
Copyright 2012 KPHO (Meredith Corporation). All rights reserved.