Pair accused of trafficking stolen bikes
Posted:
Updated: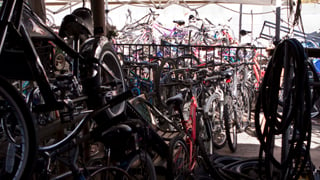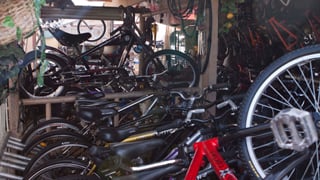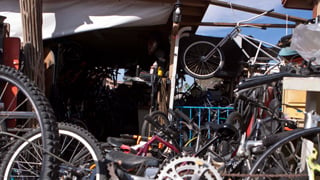 PHOENIX (CBS5) -
Two men were arrested Thursday on suspicion of trafficking in stolen property after police served a search warrant at a Phoenix home.
Robert Borgeson, 69, was booked into jail on charges of weapon violations, trafficking in stolen property and possession of dangerous drugs.
Julie Opsommer, 49, was booked into jail on charges of possession of dangerous drugs and drug paraphernalia.
Police received tips from neighbors and victims that led them to the home at 1700 W. Wood Dr. The victims had contacted police to report their stolen bicycles were found advertised on a variety of websites, including eBay and Craigslist. Several of the stolen bikes were recovered at the home.
Detectives began an undercover investigation and purchased some of the items from the home, including stolen vehicles and a firearm, said Sgt. Trent Crump.
Dozens of stolen bicycles were allegedly recovered, along with jewelry and cash. During the search of the home, investigators also reportedly found small amounts of heroin and methamphetamine.
Copyright 2012 KPHO (Meredith Corporation). All rights reserved.