Week two of testimony in the Hemy Neuman trial begins without victim's wife
Posted:
Updated: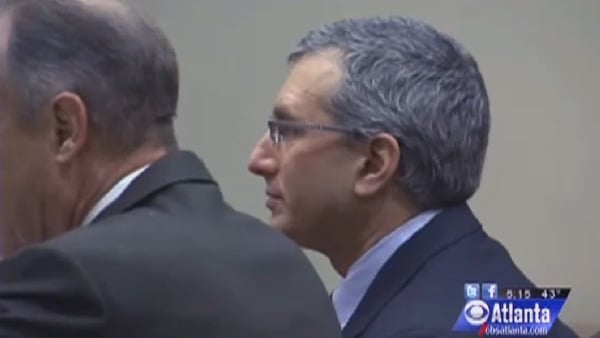 Defendant Hemy Neuman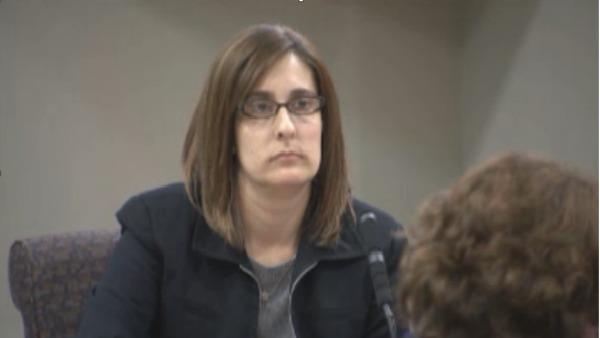 Andrea Sneiderman, Rusty Sneiderman's wife, was banned from the courtroom Friday
DECATUR, GA (CBS46) -
Week two of testimony in the Hemy Neuman trial began Monday morning with jurors viewing a police interview with Neuman before he was arrested, but the victim's wife was noticeably absent.
Andrea Sneiderman, whose boss has admitted killing her husband, was told to leave the DeKalb County Courthouse Friday due to misconduct.
Sneiderman was seen Thursday in the courthouse hugging a witness. An investigator tried to remove her and she pushed the investigator away. She then tried to enter the witness room. Investigators said she was also overheard making comments about the witnesses.
"Ms. Sneiderman is actually talking during directive cross and making statements, 'That's not true,' 'That's a lie,' 'You weren't there,'" said prosecutor Don Geary. "I almost turned and snapped and told her to shut up."
Both the prosecution and defense feared Sneiderman's behavior could get the case thrown out.
"Everyone's got way too much into this to have her on her own agenda and cause a mistrial," Geary told the court. "The state's purpose is to convict the man that murdered Rusty Sneiderman."
Neuman has admitted killing Rusty Sneiderman outside his son's daycare center in November of 2010. Testimony has centered on whether Andrea Sneiderman and Neuman were having an affair.
On Friday, several witnesses were called to testify about the day Sneiderman was killed.
"He was gasping for air, you could hear it," said Craig Kuhlmeyer, who was at the post office near Dunwoody Prep with his wife and called 911.
"Was he able to say anything?" asked District Attorney Robert James. "No. I checked his pulse and he still had a pulse," replied Kuhlmeyer.
Kuhlmeyer's wife and several other witnesses, including a doctor and a detective, that they noticed Andrea Sneiderman did not cry at the scene or at the hospital.
"I told my husband Craig, I said, 'It's really weird that she didn't have a tear in her eye,'" said Aliyah Stotter.
On Thursday, two witnesses contradicted sworn statements made by Sneiderman.
Shayna Citron, a longtime friend of Andrea Sneiderman, testified about a phone call she received from Andrea on the morning Rusty was shot and killed.
Citron was on vacation in Arizona and headed to a spa when the call came in.
"She immediately at the same time was screaming to me that Rusty had been shot, and she didn't know if he was dead or alive and she was on the way to the hospital," testified Citron Thursday morning.
"Are you sure she said she was still on her way to the hospital?" asked prosecutor Don Geary.
"Yes," Citron replied.
"And she told you Rusty had been shot at that time?" he continued.

Citron nodded her head "yes."
Rusty Sneiderman's father also testified about the morning of the killing.
"Around 9:30 in the morning, Andrea called us and said Rusty had been shot and she was so, so sorry, and she was going to Dunwoody Prep to find out what had happened," Donald Sneiderman told the court.
The two witnesses contradicted the testimony Andrea Sneiderman gave in court Tuesday.
"I didn't know what had happened to Rusty until I got to the emergency room," testified Sneiderman at the time. "No one told me what happened to Rusty."
Later, during questioning by the prosecution, Sneiderman repeated several times that she was unaware of what happened to her husband when the daycare center called her and urged her to get to the school.
"I fell to the floor," Sneiderman testified.
"You found out at the hospital Rusty had been shot?" asked Geary.
"That's correct," Sneiderman answered.
"Is that the first time you found out he was dead?" asked Geary.
"Yep," said Sneiderman.
"And you found out he was shot?" Geary continued.
"Yep," Sneiderman said.
CBSAtlanta.com is streaming live video of the trial. Click here to watch now.
Testimony Copyright 2012 WGCL-TV (Meredith Corporation). All rights reserved.