Valley bath salt user profiled on 'Intervention'
Posted:
Updated: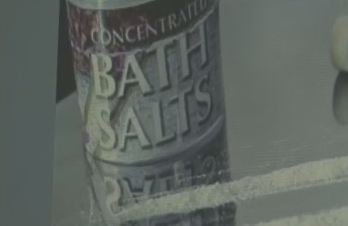 GLENDALE, AZ (CBS5) -
We know the abuse of bath salts is a growing problem in the Valley, and now a Glendale man who's hooked was profiled on A&E's show, Intervention.
The show highlights people with drug addictions whose families are trying to get them clean. In Monday night's episode, 23-year-old Skyler uses bath salts to get high and causes him to hallucinate. The medical professionals at St. Luke's Behavioral Health Center stepped in to help guide Skyler's intervention. One counselor we spoke with said the effects of baths salts are like methamphetamine and ecstasy and can cause a person's heart rate to go up and also create delusions.
"With Skyler it was shadow people, he was seeing and interacting with these shadow people all around him," said Chip Coffey, the director of outpatient services at St. Luke's Behavioral Health Center.
Too little is known of the effects of bath salts to say whether those effects are permanent. We're told Skyler has not fully recovered and thus was not available for an interview.
Copyright 2012 KPHO (Meredith Corporation). All rights reserved.