Gunshot in Walmart bathroom stems from freak mishap
Posted:
Updated: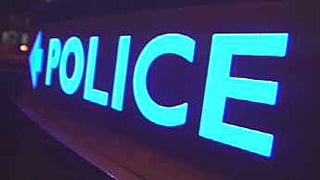 MESA, AZ (CBS5) -
A Phoenix man could face an endangerment charge in connection with a freak mishap in a Walmart bathroom stall, Mesa police said.
Andrew Seals, 24, entered a bathroom stall about 1 p.m. Sunday inside a Walmart store at McKellips and Greenfield roads, Sgt. Ed Wessing said.
Seals began to sit down when his Ruger .357-caliber Western-style revolver fell out of its holster and when it hit the ground, fired a shot, Wessing said.
The bullet went through the stall door, hit a wall, ricocheted into a light on the ceiling, then struck the floor about 5 feet from another man who was standing at a urinal, Wessing said.
Police didn't arrest Seals, but they will ask prosecutors to charge him with one count of endangerment.
Officers were at the store dealing with a shoplifting suspect when an employee alerted the officers to the gunfire.
Copyright 2012 KPHO (Meredith Corporation). All rights reserved.