Dunwoody daycare murder trial under way
Posted:
Updated: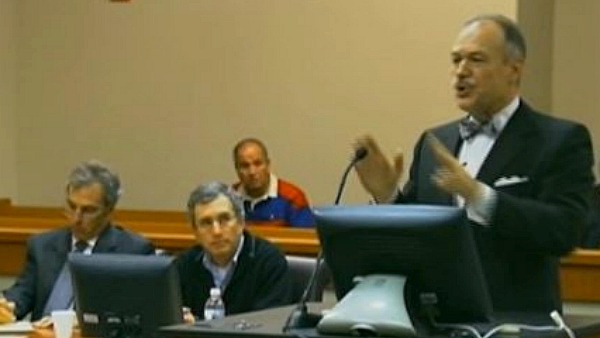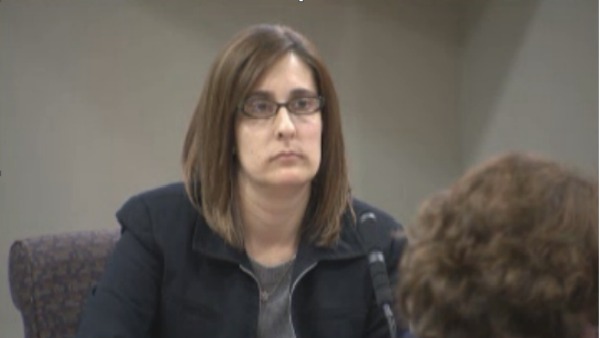 Rusty Sneiderman's wife, Andrea, testifies
DECATUR, GA (CBS46) -
Prosecutors in the Dunwoody daycare murder trial presented opening statements Tuesday morning to jurors who must decide if the defendant, Hemy Neuman, was insane when he allegedly gunned down a local father.
Prosecutor Don Geary urged jurors to reject a murder suspect's claims that he was visited by a demon who sounded like Barry White and an angel who looked like Olivia Newton-John before he shot and killed a toddler's father outside a preschool.
"I'll boil it down to a sentence: A man wanted someone else's wife so he killed her husband. He got caught," Geary said. "We ask you to return a verdict that speaks the truth."
The state painted a picture of Neuman as a well-educated, successful businessman who carefully planned the murder of Rusty Sneiderman in Nov. 2010. Neuman worked with Sneiderman's wife, Andrea.
Andrea choked back tears as prosecutors recalled the morning her husband was shot outside Dunwoody Prep daycare.
Andrea's attorney filed an emergency motion during the afternoon, worried she would be called first to testimony.
Her attorney said her testimony would be "devastating to [the children]."
The judge refused to hear the motion and called the jury back in.
During opening statements, Neuman's attorneys recounted Neuman's troubled upbringing by a violent father.
They also unveiled detailed records of cell phone calls, emails and texts that they said confirmed an affair was going on between Neuman and Andrea Sneiderman.
The defense team's opening statements lasted for about an hour before the judge called for a brief break.
On Monday, CBS Atlanta News spoke to former DeKalb County District Attorney J. Tom Morgan about Neuman's guilty by reason of insanity plea.
"It's going to be a very difficult row for the defense attorneys to hoe in this case because their client does not appear to have a history of mental illness," Morgan said.
Morgan pointed out that Neuman said he was not guilty of the crime in the early stages of the case, but once charged and evidence mounted, he came up with the insanity plea.
Morgan also said that the suggestion by investigators that Andrea and Neuman were having an affair could also cause jurors to take note of the plea.
"I think jurors, particularly in a case like this where it involves a love triangle, (ask) 'Is this a concocted defense to try to get out of responsibility?'" Morgan said.
Neuman's attorneys argued he was incapable of telling the difference between right and wrong when he pulled the trigger.

But Morgan said in most insanity cases, the jury does not buy the argument.
"Most insanity cases that go to trial are guilty," Morgan said.
Sneiderman's wife, Andrea, is expected to be among the first called to testify.
"The question is, what is it that she believes or could say to show that he didn't know the difference between right and wrong," said Morgan. "Did he have conversations with her? And if that is the case, why did she not alert the authorities?"
CBSAtlanta.com is streaming live video from inside the courtroom. Click here to watch live.
Copyright 2012 WGCL-TV (Meredith Corporation). All rights reserved.