Practice of shackling pregnant women called into question
Posted:
Updated: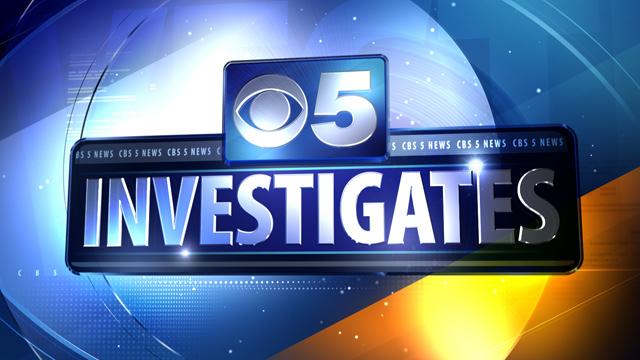 PHOENIX (CBS5) -
Arizona could soon limit how and when jails can shackle pregnant women.
Shannon Michelle Richardson, Alma Chacon and Miriam Mendiola were all inmates at the Estrella Jail in Maricopa County when they gave birth and each woman delivered under questionable circumstances.
Christine Kissen said her daughter was not a model citizen. Shannon Michelle Richardson, 22, had been arrested for meth and was pregnant.
"It was horrible," said Richardson's mother, Kissen. "It broke my heart. She should have been in a hospital even though she was in jail. They should have taken her to the hospital."
Just three days after being arrested Richardson told detention officers she was in labor.
"They begin to mock her and ridicule her for her complaints of pain," said attorney Diego Rodriguez. "An hour and 18 minutes later she had a child on the toilet. That is shocking."
According to a sheriff's report, at 11:36 p.m. April 25, a radio call of "man down" went out when inmate Richardson was screaming and in labor.
She was taken to the jail's medical clinic. A nurse said Richardson was in labor. Thirty minutes later she was back in her bunk.
At 1:23 a.m. another call went out for a "disruptive inmate." Four officers responded. Richardson was sitting on the toilet screaming, "My water broke. He's coming."
Two minutes later the officers actually see the baby's head and call for medical assistance.
At 1:27 a.m. two medical staffers arrive and tell officers to call 911.
Five minutes later Richardson delivers a baby boy on the bathroom floor.
At 1:37 a.m. the fire department arrived and at 1:53 a.m. Richardson was taken to the hospital, where some said the baby should have been born.
"I'm not happy with the situation," said MCSO Deputy Chief Jack MacIntyre.
"He's placing the woman and her child at risk the way he's running the jail," Rodriguez said.
He said the case is a problem. In the wake of Richardson's delivery, a detention officer was disciplined for making inappropriate comments.
"We have had individuals that have hidden medical difficulties they had or had not revealed them," MacIntyre said.
MacIntyre said that's why detention officers put restraints on pregnant women. Critics argue MCSO's practice of restraining pregnant women puts newborns at risk.
"We don't shackle at all," MacIntyre said. "Some people may think that tying a tether on somebody's wrist is shackling. Shackling really is handcuffing both hands and feet. We've never done that."
However, they do lock female inmates to the hospital bed by their wrist or ankle. The Department of Corrections banned this practice of shackling women in 2003 and the federal Bureau of Prisons did five years later.
"The baby's innocent in all this and that's where the protection should be," said Sen. Linda Grey, who sponsored Senate Bill 1184, which would prohibit an inmate from being restrained during labor, delivery and postpartum recovery. The sheriff's office said it supports the bill.
"We have testified twice I believe in support of the bill," MacIntyre said.
For women behind bars, this bill would mean a better chance at a normal delivery. And a better chance for babies like Richardson's son, Henry, to be healthy.
"The idea of shackling a pregnant woman in that manner makes no sense," Rodriguez said.
Copyright 2012 KPHO (Meredith Corporation). All rights reserved.