Marine mom upset with Houston honor
Posted:
Updated: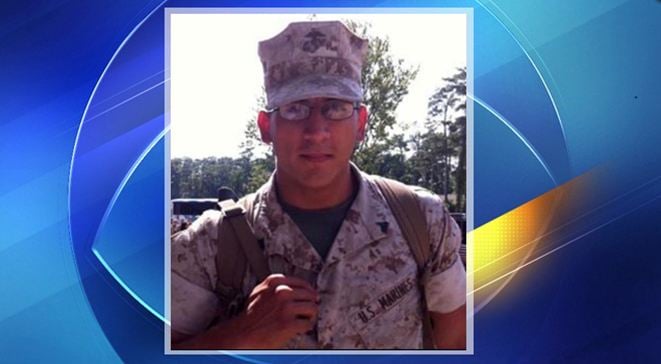 Phillip McGeath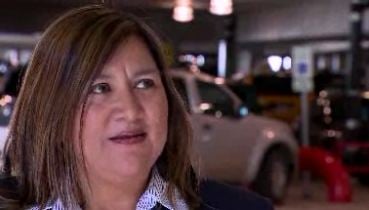 Phyllis McGeath
ARLINGTON, TX (CBS5) -
She was a talented singer, but does Whitney Houston deserve the same honor as a soldier killed serving our country?
New Jersey's Governor has ordered flags lowered to half-staff for Houston's funeral Saturday. As you can imagine, some people are really upset about it. CBS 5 News spoke with one military mom from Arizona.
When Phyllis McGeath's son, Phillip, was killed in combat less than a month ago in Afghanistan, Gov. Jan Brewer ordered state flags to be lowered in his honor. But now that Houston is set to receive the same honor in New Jersey, McGeath is outraged.
"I felt like the honor that was given to my son was tarnished," McGeath told our sister station in Arlington, TX, KTVT. McGeath and her family are from Glendale. Three of her five sons were members of the Marine Corps, but Jan. 18, her oldest, Phillip, was killed by a suicide bomber while serving in Afghanistan.
"They killed my son," McGeath said. "They took his body away from me." The governor ordered that state flags be lowered for several days following the news. Phillip was only 25 years old.
"My son gave his life," McGeath said. When she heard that New Jersey Gov. Chris Christie ordered the state's flags to be lowered in honor of Houston, she couldn't believe it.
"I was hurt and offended and disappointed," she said. To McGeath, the sacrifice her son made for his country warranted such an honor. But she says given her notoriety in the news, Houston does not deserve the same.
"It was like putting them on the same level," McGeath said. "And I know how my son lived. And I know through the media Miss Houston lived." McGeath now lives in Texas and her son, Phillip was stationed in North Carolina. Phillip leaves behind his parents and brothers, as well as his wife.
Copyright 2012 KPHO (Meredith Corporation). All rights reserved.