Dirty Dining, Feb. 16: Another eatery gets 9 violations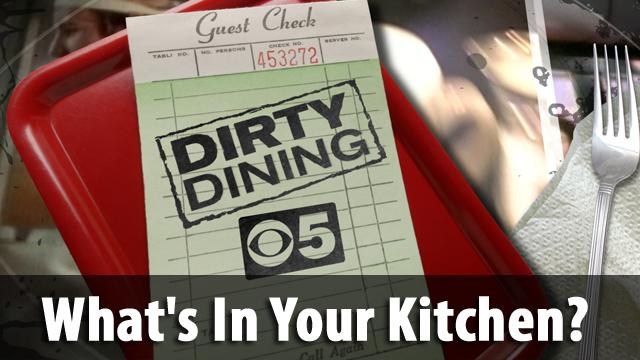 Every week, CBS 5 News is sent a list of restaurants that have been recently inspected by Maricopa County's Environmental Services Department. CBS 5 News selects five restaurants with some of the highest number of "Risk Factors." According to health inspectors, risk factors are considered major health code violations. For more details on the restaurant inspection scoring system, visit http://www.maricopa.gov/.
Hot Wok Fast Food
2639 E. Broadway Road
Mesa
5 major violations
McDonalds
1429 W. Baseline Road
Tempe
5 major violations
Indian Paradise
15111 N. Hayden Road
Scottsdale
5 major violations
Baja Fresh
10120 W. McDowell Road
Avondale
6 major violations
Tortas La Presa
767 E. Broadway Road
Mesa
9 major violations
Dean's List – Perfect health inspection scores
The Wise Owl
255 N. Washington St.
Wickenberg
Taco Bell
251 N. Litchfield Road
Goodyear
Anzio's Italian Restaurant
12418 N. 28th Drive
Phoenix
Ruth's Chris Steakhouse
7001 N. Scottsdale Road
Scottsdale
The Hanger Café
1725 E. Ryan Road
Chandler
Shenanigan's Bar and Grill
2244 W. Bell Road
Phoenix
Copyright 2012 KPHO. Meredith Corporation. All rights reserved.