UPDATE
Scottsdale officer's past involves 6 fatal shootings
Posted:
Updated: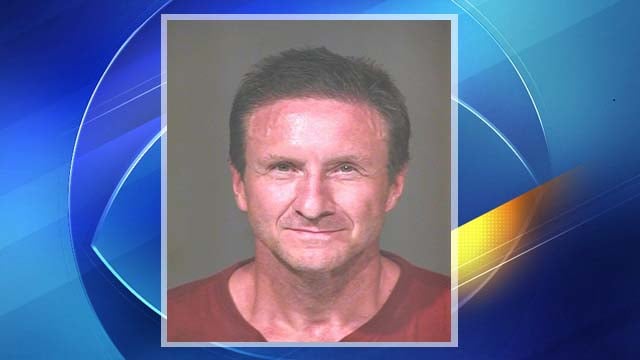 John Loxas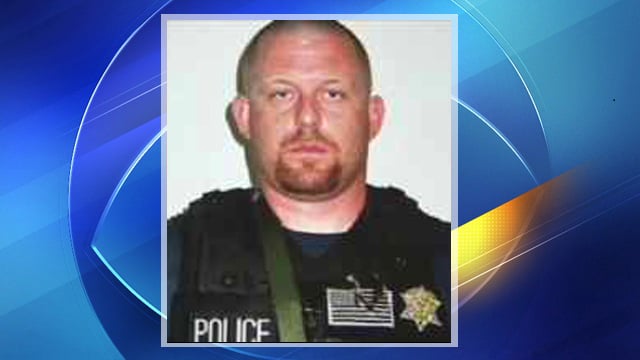 Officer James Peters
SCOTTSDALE, AZ (CBS5) -
Scottsdale police are investigating a shooting involving one of their own.
The officer has a long history of shooting and killing suspects.
James Peters is a 12-year veteran of the force.
Within the last 10 years, he has been involved in seven officer-involved shootings, according to Sgt. Mark Clark with the Scottsdale Police Department. Six of them were fatal and in five of those, police confirmed Peters fired the fatal shot.
The latest happened Tuesday night. Officers were responding to the home of 50-year-old John Loxas. Neighbors say he was pointing a gun at them and kicking and throwing trash, all while holding his grandson.
When police arrived, three officers made their way to the front door. One of those officers was Peters. One officer says he spotted what was believed to be a weapon.
Sgt. Clark said the suspect was holding the baby in his left arm in front of his upper body and face. Moments later, the suspect reached down to his right, lowering the baby and exposing his head and upper body. Officer Peters fired a single shot to the suspect's head. The suspect fell to the ground and the baby was rescued by officers. The suspect died instantly, according to Sgt Clark.
The baby was unharmed.
Police said they found two loaded pistols in the home. One was between the arm and cushion of a chair a few feet away from where the suspect fell and the other was a few feet farther into the home, according to police.
"In this particular case we had someone the officers were confronting that had already pointed his pistol at least two neighbors while he had a child in his arms, so there's a lot of factors that go into the decision to shoot - certainly the presence of a weapon is one of them or the perceived presence of a weapon," Clark said Wednesday morning.
Scottsdale police tell us that Peters has been investigated in all his previous shootings and it has been determined that he was justified in all of them. Police also told CBS 5 they had been to this home previously in 2009 where the same man was also believed to have been waiving a gun at people.
History of Peters' shootings examined
In Peters' first incident, he shot at a suspect in a domestic SWAT situation but missed.
In his next three shootings, he killed: a disbarred lawyer who was pacing a canal with a shotgun; a suspect who reportedly tried to attack another officer with a pipe; and a gunman holding a hostage in a supermarket.
In all of those cases, multiple police and county attorney investigations ruled Peters' actions were justified. He was even heralded as a hero, and garnered a write up in an industry newsletter on policeone.com.
But a CBS 5 News source who has investigated Peters before and who asked to remain anonymous questioned two years ago Peters' prolific record and the ability of the department to remain truly unbiased.
The Scottsdale Police Department had to settle with the victim's family out of court in the officer's fifth shooting after Peters and others cut the power to a suspect's home and shot him dead when he came out with a gun to investigate.
Peters followed that up by opening fire on bank robbery suspect Jimmy Hammack in 2010. Peters and another officer said Hammack jumped into his truck and drove right at them. Hammack later died.
In Tuesday's Valentine's Day death, Peters was the only one who pulled the trigger.
Copyright 2012 KPHO (Meredith Corporation). All rights reserved.