Dog shot with hunter's arrow back at home
Posted:
Updated: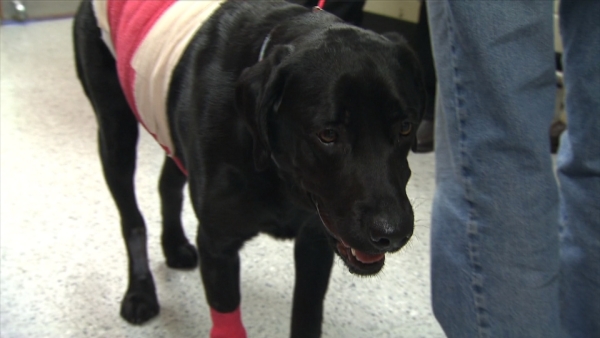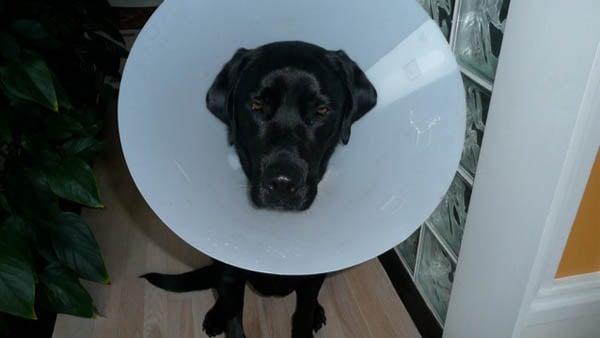 DEKALB COUNTY, GA (CBS46) -
A dog shot with an arrow in DeKalb County over the weekend is back at home.

Kirby Vanderyt rushed her 2-year-old black lab to the Gwinnett DeKalb Animal Emergency Hospital in Tucker after someone shot her in her front yard on Thornbriar Road.
Siddie's doctors told Vanderyt the injuries we're so severe, she needed to rush her dog to the vet school at UGA in Athens.
"I'm concerned about our safety and I'm concerned about my neighbor's safety," said Vanderyt.
Vanderyt said Siddie ran to the house with a life-threatening wound - someone shot a hunting arrow into her pet while she played right in the front yard.
"She was bleeding profusely," said Vanderyt.
Vanderyt and her son rushed the dog to the University of Georgia Veterinary Hospital in Athens, and during surgery, doctors removed the dangerous arrow.
"It really went straight through," said Dr. Bryan Torres of the UGA College of Veterinary Medicine in Athens. "It missed everything, and the tip ended up lodging right up to her backbone."
Vanderyt's property has a taste of the country, alongside creeks and woodlands. She believes whoever shot her dog snuck their way onto her property.
"Obviously an arrow of this type, in a neighborhood, being discharged is potentially lethal for human beings as well as pets," said Vanderyt. "Obviously, I'm concerned about myself, my pets and my family. I'm in a large community and I'm concerned for my neighbors because we don't know who did this."
Vanderyt said Siddie is doing remarkably well considering her injuries.

Copyright 2012 WGCL-TV (Meredith Corporation). All rights reserved.