Week 2 of landfill search underway
Posted:
Updated: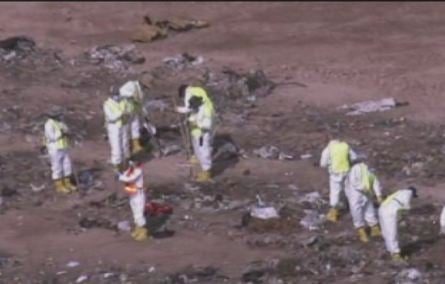 A new team took over search efforts today at the Butterfield landfill, going through the massive pile of trash looking for little Jhessye Shockley.
Glendale police say the teams of about 40 people are rotating every other week, giving them time to rest.
Police told CBS 5 News because of that rotation, today was a bit of a learning process for the new group, but they are on track.
We've also learned they are finding items telling them they are looking in the right spot.
"We've been finding documents and trash that are associated with the area of interest to us, so yes, we continue to find trash from that particular area in Tempe," explained Officer Tracey Breeden with Glendale Police.
Five-year-old Jhessye was reported missing in October.
Police believe her body was placed in a dumpster in Tempe and then taken to the landfill.
Copyright 2012 KPHO (Meredith Corporation). All rights reserved.