Woman with enormous breast implants says they saved her life
Posted:
Updated: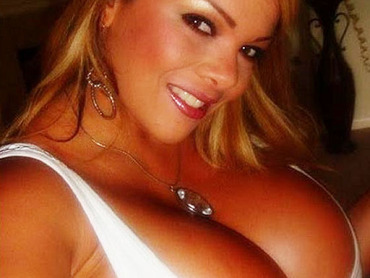 © CBS News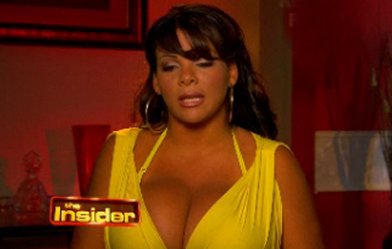 © The Insider
HOUSTON, TX (KCTV) -
Her enormous boobs have become Sheyla Hershey's calling card.
But she said her breast implants saved her life when her car crashed after she left a Super Bowl party.
Hershey, a Brazilian model living in Texas, has undergone dozens of surgeries. She nearly died in 2010 after she contracted a staph infection during her most recent breast implant surgery.
But the 38KKK breast implants, which have been recognized as the world's largest, spared her life, she said.

Hershey said her air bags failed to deploy when her car smashed into a tree Sunday night. But her implants, she said, cushioned the blow.
"I am so lucky to be alive right now with the condition the car is in. Yes, it was a rough accident," she told a Houston television station. "They definitely saved my life. They are very sore right now. They were very painful."
Hershey wound up in handcuffs. A police officer said she had been drinking and cited her for driving while intoxicated.
But Hershey said she doesn't drink and that her Breathalyzer results were negative.
She said she takes prescription pills for depression and bipolar disorder, adding they have never caused her any problems while driving.

"I just think it was a bad day," Hershey said.

Her attorney told the Houston station that the officer did not say what intoxicant he thought was in Hershey's system. The attorney hopes to either beat the charge or get his client probation.
Copyright 2012 KCTV (Meredith Corp.) All rights reserved.