Illegal car lots pop up across Valley, internet
Posted:
Updated: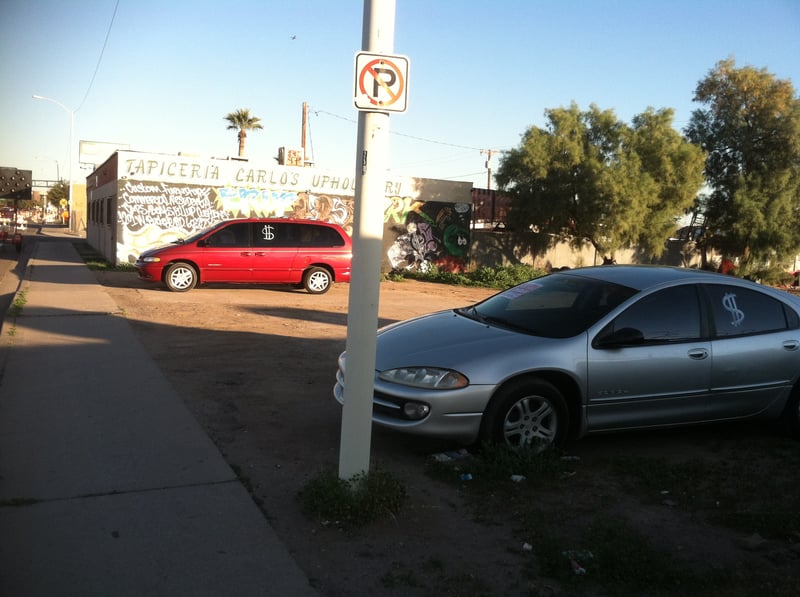 Justin St. Germain thought he was getting a quality car at a rock-bottom price.
"It's supposed to be a luxurious but sporty ride all at the same time," said St. Germain. But a few miles down the road, that "deal" turned as sour as a lemon.
"I can feel something loose in the front end, some sort of clunking that comes from it randomly," said St. Germain, as he drove down a Tempe street.
Now, he's looking at a repair bill of $10,000. The car's Kelly Blue Book value is only $5,000.
The bottom of the Audi A6 shows evidence of oil leaks, transmission leaks, broken CV boots and that's just the beginning.
"It wasn't taken care of and if this car were brought in for a used car inspection, I would recommend that it not be purchased," said mechanic Jason Amiot from Parts Score.
St. Germain believes the man who sold him the car was an unlicensed dealer.
"There's a huge problem in Arizona with unlicensed dealers," said Tom Clinkenbeard, who is the inspector general for the Arizona Department of Transportation.
By statute, that means anyone who sells more than three cars in one year. Clinkenbeard said these people are notorious for selling lemons - cars with expensive mechanical problems, defective titles and rigged odometers.
"There's a lot of money to be made in odometer rollbacks," said Clinkenbeard.
ADOT investigators follow up on roughly 250 complaints every year. During a recent ride-along, they took CBS 5 Investigates to an illegal car lot. To the naked eye, nothing looked out of place. But after a closer look, it was apparent that as many as seven vehicles for sale along two blocks of 16th Street in Phoenix were all for sale by the same person. All of the vehicles had the same telephone number written on the windshield.
"If they spread them out like they've got them here, then it doesn't look like they belong to all one person," said Willie Hall, an investigator with ADOT.
Sellers have adapted their tactics to avoid getting caught. For many, that means selling over the internet. But that's also how CBS 5 Investigates caught an unlicensed dealer.
Taking the phone number from a car for sale on the side of the road, we found five matches for other cars for sale. The legal limit is three per person, per year.
A CBS 5 producer set up an appointment and met the seller on a south side street corner.
That's when we crashed the sale and asked the seller how many vehicles he had for sale. Initially, he told us he was only selling one, but eventually admitted he had sold 16.
"I wouldn't believe a single thing somebody told me about a used car," said an insider, who agreed to speak to CBS 5 News about the world of illegal car dealers on the condition we not reveal his identity.
He said he sold 50 cars per year. Normally, he would spend just a few hundred dollars for each car, then turn around and sell the car for double the amount he paid.
When asked what he did for the 100 percent markup, he said he simply washed the cars, inside and out, including the engine.
Illegal dealers are also known to use paste to disguise bad brakes, rigging the radiator cap to mask a blown head gasket and applying epoxy to cracked cylinder heads.
In the end, you may not even know who sold you the car because they never put their names on the title.
"Just a transfer of ownership, and we stay invisible," said the insider.
ADOT investigators suggest buyers make sure the name on the car's title is the same as the name of person who's selling the car. They also recommend bringing the seller to an MVD office to transfer the title in person, and always take the car to a mechanic you trust before you make the purchase.
Copyright 2012 KPHO (Meredith Corporation). All rights reserved.