UPDATE
Phoenix mayor outraged at crime photos shown at party
Posted:
Updated: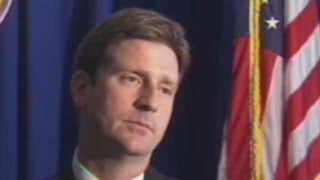 Phoenix Mayor Greg Stanton
PHOENIX (CBS5) -
Phoenix Mayor Greg Stanton says he is outraged at allegations that members of the city police force showed a slideshow of crime scene photos at a holiday.
Stanton told CBS 5 News he has seen the slideshow in question and he's up in arms over the lack of respect these officers showed crime victims if the allegations are true.
A Phoenix police investigation is under way and six members of the force have been placed on administrative leave.
Sources close to the investigation tell CBS 5 News some of the officers on leave are part of a new unit focused on investigating child sex crimes.
The Phoenix City Council issued a request to Stanton Friday to discuss the city policy at a meeting Tuesday, Feb. 14.
The policy states, "No crime victim identifying information, including name, address and other contact information, photographs, websites and other social media sources, shall be used or in any way made public except in the course of official business or when required by law. In every case where possible the crime victim should be notified and given an opportunity to be heard before any release of such information in made."
[Read the request for council action (PDF)]
The story broke Tuesday when police confirmed they're looking into a slideshow of crime scene photos shown at a holiday party.
"I think my reaction is shock, outrage and extreme disappointment," Stanton said.
Stanton said he found out about the video that's the center of an investigation on Tuesday, the same day Phoenix police held a press conference about the issue and five days after CBS 5 News filed a public records request with the department surrounding the allegations.
"The video does show victims of crime, people who have either been the subjects of homicide or other tragic deaths and they're shown in an inappropriate light," Stanton said.
Six members of Phoenix police are now on paid administrative leave - four detectives and two supervisors.
Sources have confirmed that at least half of the six people on leave are a part of a recently-assembled squad charged with the task of investigating crimes against children, an area under scrutiny after CBS 5 News reported last June that hundreds of child sex crimes did not get the attention from detectives they deserved. CBS 5 News asked Stanton if that connection concerned him.
"Frankly, that's under investigation," Stanton said. "I cannot comment on that, it would be inappropriate for me to comment on that."
CBS 5 News reached out to the department Wednesday to see if they would sit down and discuss more details in the case, but they said they can't release any more information about the investigation right now.
CBS 5 News also asked Stanton if it concerned him that he learned of the investigation five days after we filed a public records request, and he said he wants to sit down with acting Chief Joe Yahner and discuss that.
Stanton said the chief told him they're trying to locate those families to let them know about what is going on in the investigation. He told us anyone whose loved one was in the video is owed an apology.
"It's a reflection on all cops, all law enforcement, even us retirees," said retired Buckeye Police Chief Dan Saban. "Procedurally and protocol-wise, it's a no-no. Have I seen it done? Of course I have, in my 32-year career, I've seen officers save a picture."
But what's alleged here may be more serious. Showing crime scene photos, even of homicide victims, in a slideshow and shown almost as entertainment, would be a serious offense and could have serious implications.
"When a case goes to trial, if it's a criminal case, it's what the jury believes," Saban told us. "And if the jury believes that the officer acted inappropriately in an incident like this, it could compromise their opinion."
Wednesday, we asked Phoenix police for their specific policy on crime scene photography, and they sent us a summary from a training bulletin, which read:
"All photos, videos, audio recordings, etc. must be impounded or otherwise properly preserved for discovery purposes. This applies to photos, videos, audio recordings, etc. taken on personally owned cameras, video recorders, cell phones, etc., as well as department issued video/recording devices. Officers who use personal equipment to record or take pictures at a scene or investigation to include potential evidence, witnesses, victims, or suspects, must understand the material is subject to discovery and must be impounded."
That means any photos, interviews or notes collected at a crime scene should be handed over as evidence. Stanton said if that did not occur here, there will be disciplinary consequences.
"I've been briefed that if that if that occurs, it's a violation of police policy," he said.
Related:
Copyright 2012 KPHO (Meredith Corporation). All rights reserved.