Landfill search resumes for Jhessye Shockley
Posted:
Updated: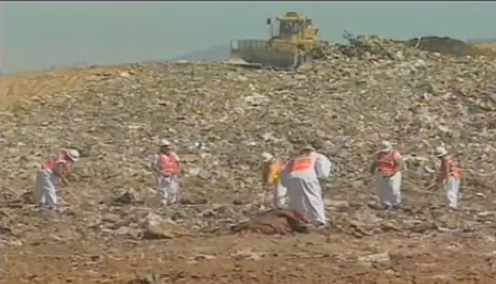 MOBILE, AZ (CBS5) -
Glendale police return to a southeast Valley landfill Tuesday morning to resume their search for the body of 5-year-old Jhessye Shockley.
A team began the excavation of the Butterfield Landfill in Mobile on Monday. Officers wore protective gear, masks and boots as they meticulously sifted through every piece of garbage in a cordoned-off area.
The Glendale girl went missing more than four months ago.
Investigators believe she is dead and that her mother, Jerice Hunter, had something to do with her disappearance.
The search is expected to take about six weeks.
But in this type of search, experts say it really is like looking for a needle in a haystack.
Retired Tempe Assistant Police Chief Laura Forbes knows how daunting it can be.
She headed up a similar operation in the search for suspected murder victim Cookie Jacobsen.
"It's physically demanding because the protective gear you have to wear is restrictive and uncomfortable and frankly the environment out there is, in a word, nasty," Forbes said. "It is the nastiest place you can imagine."
Forbes said she believes the chances of finding Jhessye Shockley are slim, but that she hopes Glendale does not walk away empty-handed like her team did so many years ago.
Copyright 2012 KPHO (Meredith Corporation). All rights reserved.